The Advantages of Using Water-Activated Tape
What is Water-Activated Tape?
Water-activated tape is a high-strength, tamper-evident, specialty adhesive that offers an immense array of advantages for retailers and customers alike. This handy tool is also frequently referred to as paper tape, reinforced tape, gum tape, kraft tape, kraft paper tape, or water-activated paper tape.
The big question on your mind right now is probably something along the lines of wondering what exactly is this water-activated paper tape? Simply enough, it is a carton sealing tape that consists of multiple layers of white or natural kraft paper with durable fiberglass reinforcements throughout. When water is applied to it, the tape forms a permanent adherence to your carton or corrugated material, whether it is made up of 100% virgin or recycled components.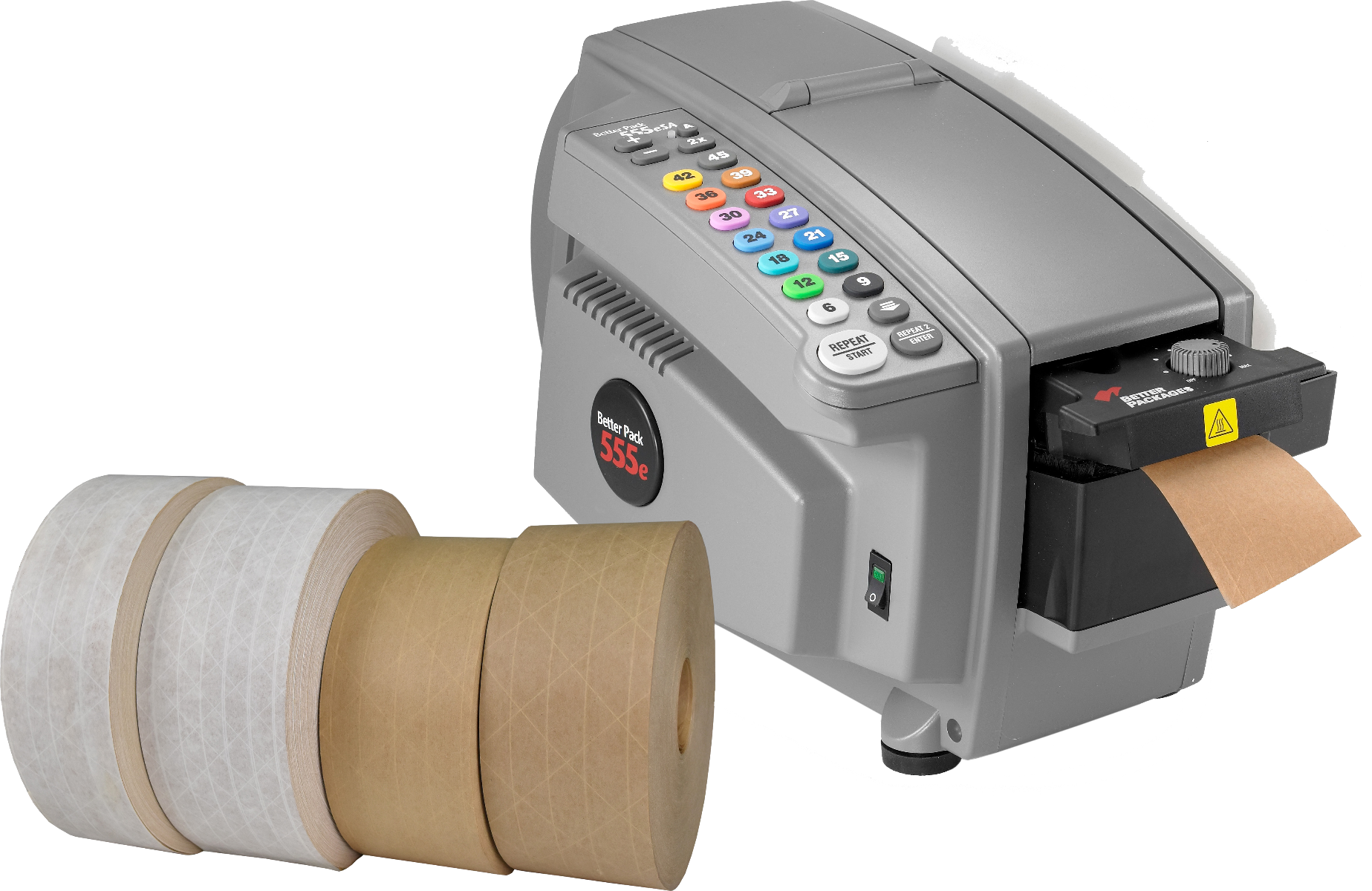 An Array of Advantages 
Secure Bonds: Water-activated paper tape provides a stronger, more solid bond than pressure-sensitive packing adhesives. 
Tamper-Evident: Reinforced tape cannot be removed without displaying immediate, clear evidence that an attempt was made to take it off. It also retains integrity when punctured. 
Branding: Kraft paper tape is easy to print on and shows a distinct message. 
Effective: Gum tape can be used in dusty or dirty environments without sacrificing quality. Better yet, you only need one strip for a durable seal. 
Eco-Friendly: Paper tape is fully recyclable. 
All-Weather: Water-activated paper tape holds a secure seal even in extreme cold and heat, as well as in areas with lots of light or humidity.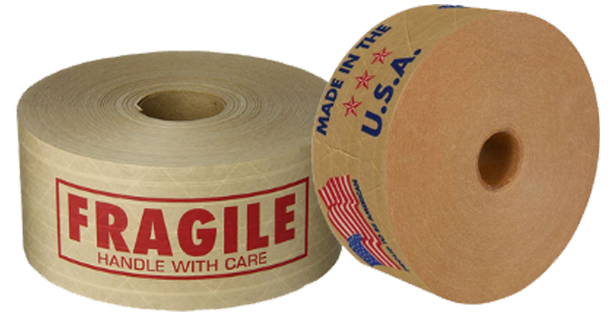 Water-Activated Tape Dispensers
At this point, you're likely wondering just how to actually make your water-activated tapes stick. The obvious answer is water, but you don't need to start dunking them in buckets or pouring the contents of your water bottle on top. We offer fast-operating and effective dispensers that are specifically made for water-activated tape.
These dispensers work incredibly well at demanding workstations and don't take up a lot of space. Simply insert your roll of tape and the dispenser will apply warm water. Our machines can accommodate tape between one- and four-inches wide and many are equipped with a side cover for easy access to each roll. Some water-activated tape dispensers can put out as much as 45 inches of tape per second with convenient self-oiling blades for precision cuts.
What Are You Waiting For? 
If you need more information about water-activated paper tape, we'd love to hear from you. Contact us today with any questions you might have.