Everything to Know About Cornerboard
When it comes to palletizing your products, cornerboard is one of the most essential tools you can use to keep them safe. Cornerboard is a versatile packaging material that is frequently referred to as angleboard or as edge protectors, but no matter what you call it, it is here to help. Because it offers such impressive capabilities, we're breaking down just about everything there is to know about cornerboard in this article.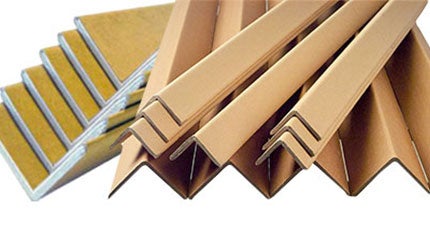 Why Should You Use Cornerboard? 
When used in tandem with your palletized loads, cornerboard reduces the amount of damage caused by strapping, shipping hazards, stretch film, and more. It is used across a wide variety of industries and for many different types of products, but some common applications include protecting the edges of metal components, wood and lumber, food and produce, building materials, and beyond. As the name suggests, cornerboard is placed lengthwise along the corners of a pallet in order to stabilize the entire load and improve stacking strength, while also limiting direct contact with harmful exterior elements. This allows you to keep your goods safer, ship longer distances without worrying, and protect your bottom line. 
What Kind of Cornerboard Can I Buy?  
Cornerboard, angleboard, and edge protectors come in a diverse range of lengths and widths, and are even available with custom printing options. Additionally, there are also types that are resistant to moisture and rain, making them a great choice for anyone who has products that may be stored or travel outside at different points of the supply chain process. With such a wide variety of edge protectors on the market, who exactly is using them? 
Industries Using Cornerboard:
Metal Manufacturing

Lighting and Appliances

Furniture and Doors

Construction and Windows

Paper and Plastics Industries

And Much More
How is Cornerboard Constructed? 
Standard cornerboard is designed with protection in mind. It is constructed out of solid fiber material that can prevent much of the harm that may be caused by a forklift with bad aim or that comes with being dropped from that same forklift by mistake. This is because the fiber components can absorb pressure and impacts over a large surface area that would otherwise damage your palletized loads.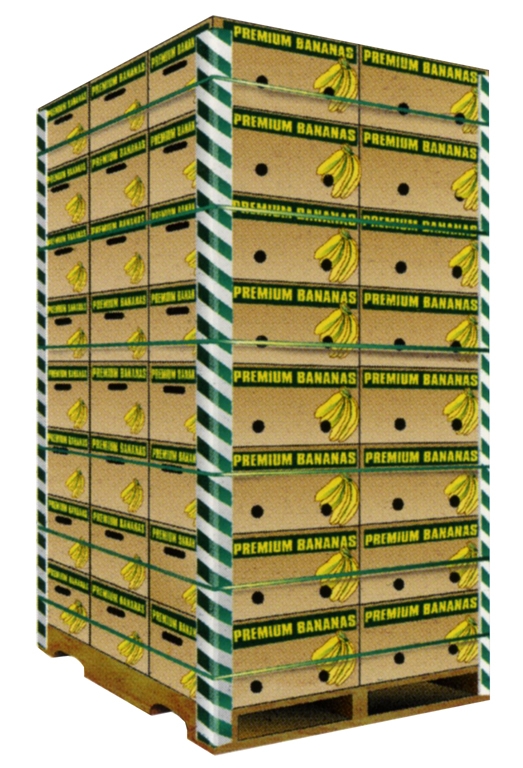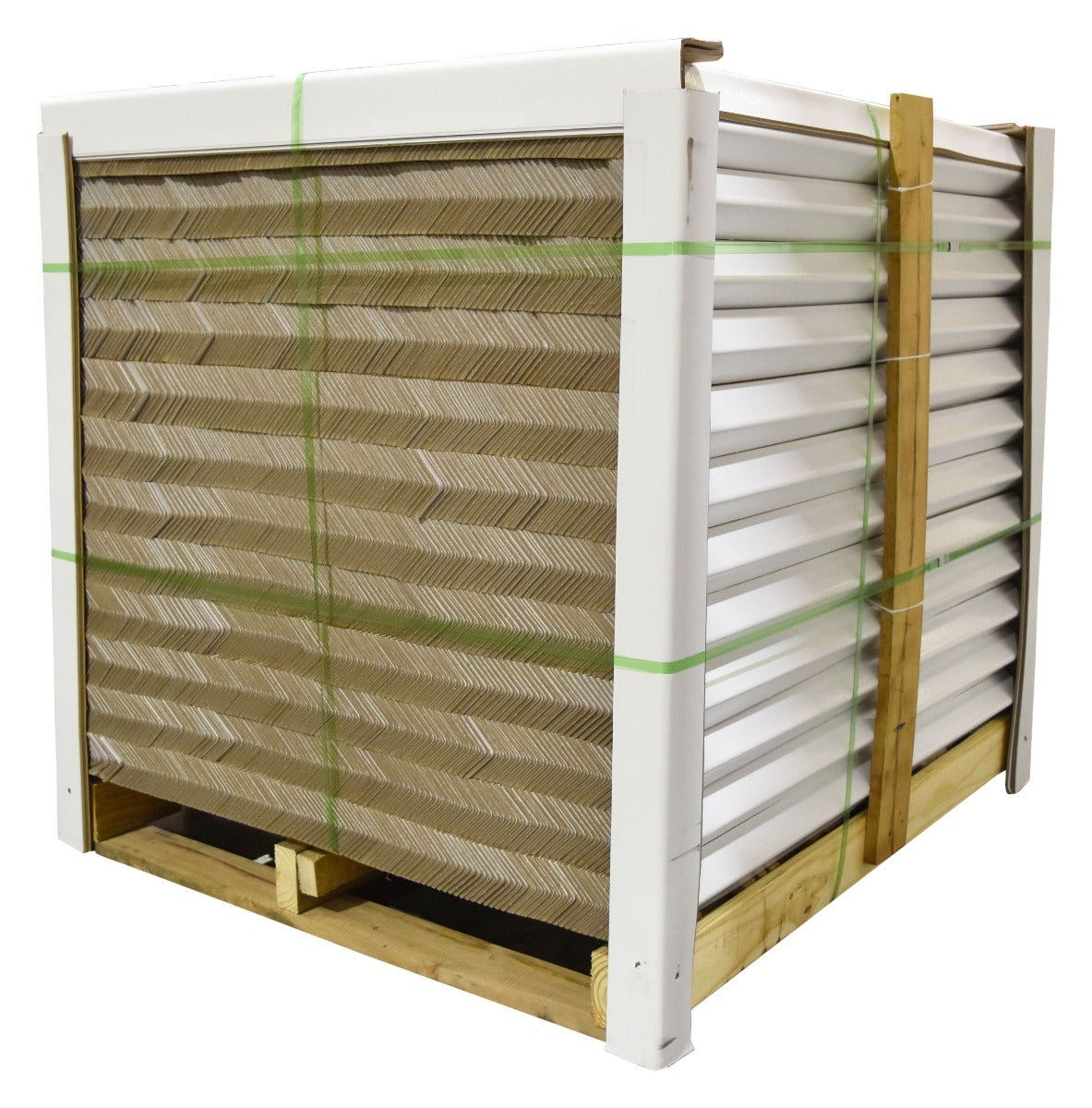 Advantages of Using Cornerboard:
Improve stacking ability and column strength 

Outstanding container stability 

Internal pallet reinforcement 

Protection against strapping damage 

Extra edge protection for products like lumber or wood furniture 

Protect your bottom line by minimizing product damage 

Reduce customer complaints 

Printable surfaces for enhanced marketing capability 
How Do I Get Custom Printed Cornerboard? 
Cornerboard is a simple and effective way to market your business or provide instructions to package handlers. Many may not consider this packaging material for their marketing needs, but as it is made from fiber components, it can easily be printed on. Use your angleboard to display your logo, present your company branding information, or show important messages like "FRAGILE" or "HANDLE WITH CARE." Contact our team today to learn more about our custom printed cornerboard that features exceptional color accuracy and stunning visual displays.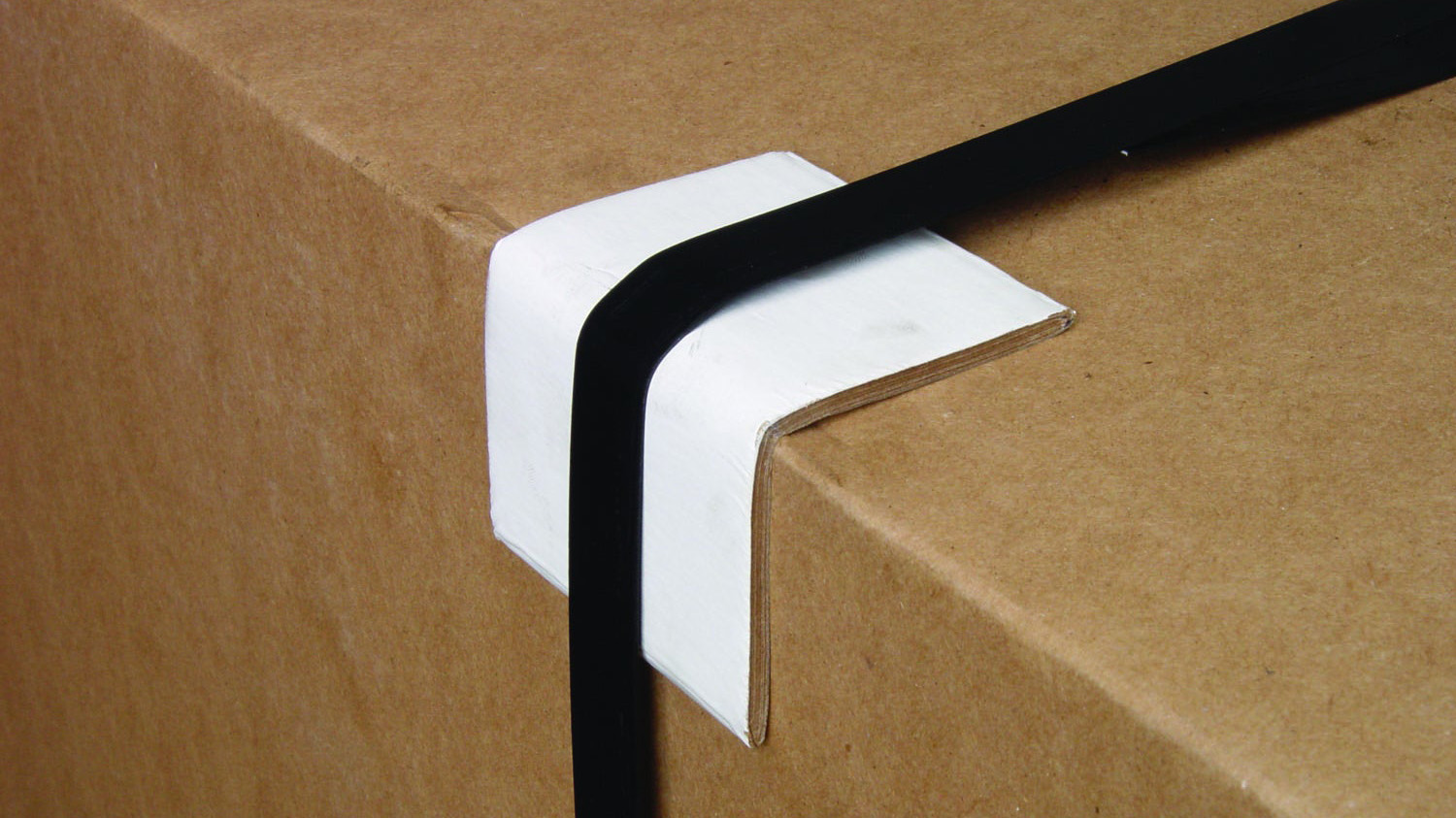 What are Strapping Protectors?
One version of cornerboard that you may have heard referenced before is a strapping protector, sometimes called a strapping guard. These are smaller than your average edge protector, as they are designed to fit over certain angles or corners of your container or pallet, unlike angleboard that takes up the entire length of the item it protects. Strapping protectors can be applied by hand or with a strapping tool. Generally, strap guards are the most popular option for specific protection against metal or poly strapping and are frequently used to safeguard metal goods, lumber, and more.