Packaging Cost Savings: Down Gauge to Eco-Supreme Stretch Film
A customer based out of Charlotte, NC was buying 18" x 80 gauge hand applied stretch film to secure manufactured wire products to a pallet. They were unhappy with the performance and price of their current stretch film, so we came up with a better solution. We suggested a downgauge to our Eco-Supreme Stretch Film, which is much thinner, but stronger than the film they had been buying. The customer was reluctant to make the switch at first but was later convinced after an in-plant demonstration run at their Charlotte location by one of our sales representatives.
They were impressed by the performance of the Eco-Supreme, and they were amazed that we could save them nearly 40% per case of film. They were so happy with the solution that they convinced their other two plant locations of the benefits of this downgauged film. Together, all three locations ordered nine pallets of our Eco-Supreme Stretch Film and saved over $9,000 dollars on the cost of the first order. They later told us that they were highly disappointed that their current supplier could not offer them the same solution we were able to give them.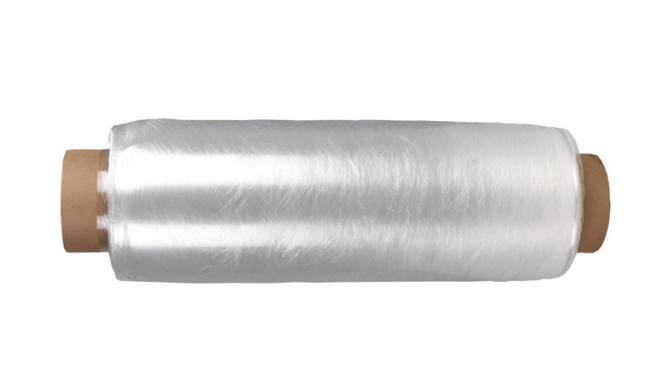 ---
The Situation:
A customer is not satisfied with the strength of their current stretch film and is looking for a better solution. They are experiencing problems with their current film and it's costing them money to replace broken shipments.
Issues with Current Film:
The stretch wrap film is not strong enough for their application

The stretch wrap film caused a loss of money due to damaged products

The stretch wrap film frequently ripped and tore during application

The stretch film was not cost-efficient
The Solution:
We came up with the solution to downgauge the customer from their current film to the Eco-Supreme Stretch Film. The customer ordered nine pallets of the Eco-supreme Stretch Film and saved 40% per case on the first order compared to the previously used stretch film.
Solution FIndings:
The Eco-Supreme Stretch Film was thinner, but still a stronger film

The Eco-Supreme Stretch Film offers savings of 40% per case

The Eco-Supreme Stretch Film gave the customer high-quality performance

The Eco-Supreme Stretch Film was more environmentally friendly
---
The Eco-Supreme Stretch Film we provided is a premium, hand-grade stretch wrap film. It is a true hybrid film coupling the low gauge strength of an engineered film with the features and ergonomics of a pre-stretched film. Rolls of Eco-Supreme Stretch FIlm are lightweight compared to other films available, which allows you to minimize wrapper fatigue and have reinforced edges to provide tear resistance. Its aggressive cling package is strong enough for B-Loads and many C-Loads.
Benefits of Eco-Supreme Stretch Film:
You'll use less film per load

The film has reinforced edges

The film offers superior tear resistance

Purchase the film for low case prices

Get a stronger film at thinner gauges

Enjoy easy handling with an ultra lightweight roll