Poly bags are used to store all types of products. They are commonly measured by width, length, and Mil. A"Mil" equals one-thousandth of an inch and is used to measure the thickness of a poly bag. Different Mils will provide different levels of protection and puncture-resistance.

1 Mil poly bags offer lightweight protection for temporary storage applications.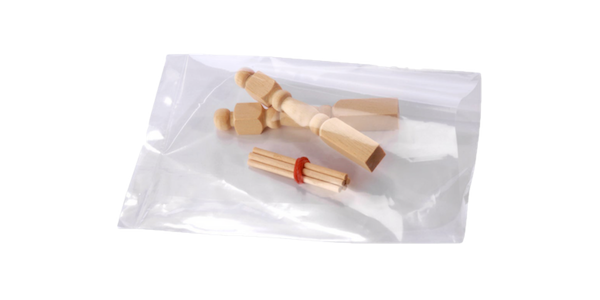 2 Mil poly bags are the most popular thickness used in the packaging industry. They are used for shipping small parts, clothing, or food items.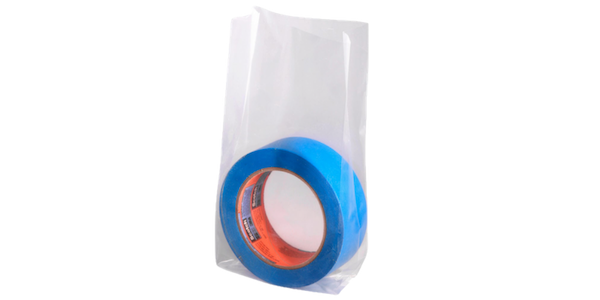 3 Mil poly bags are frequenty used for small parts and hardware because they provide good puncture-resistance.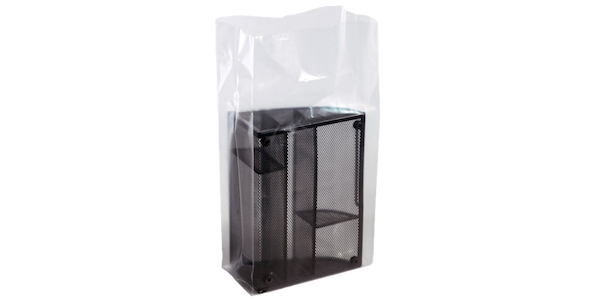 4 Mil poly bags are designed for heavier industrial parts and tools.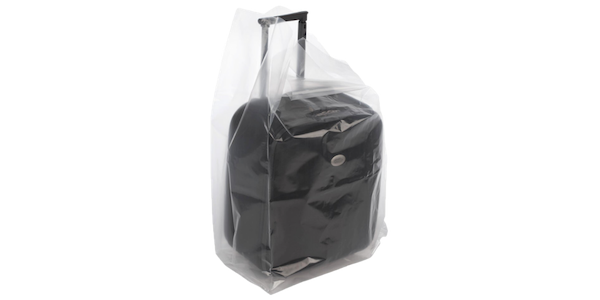 6 Mil poly bags are ideal for protecting against punctures and tears. They are used for bolts, screws, and other industrial parts.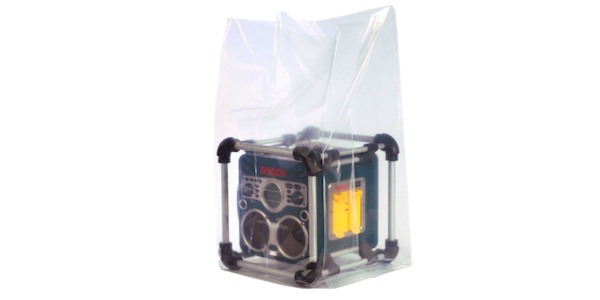 8 Mil poly bags are used for heavyweight items that need maximum strength.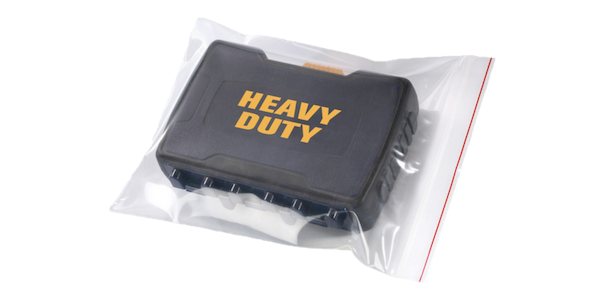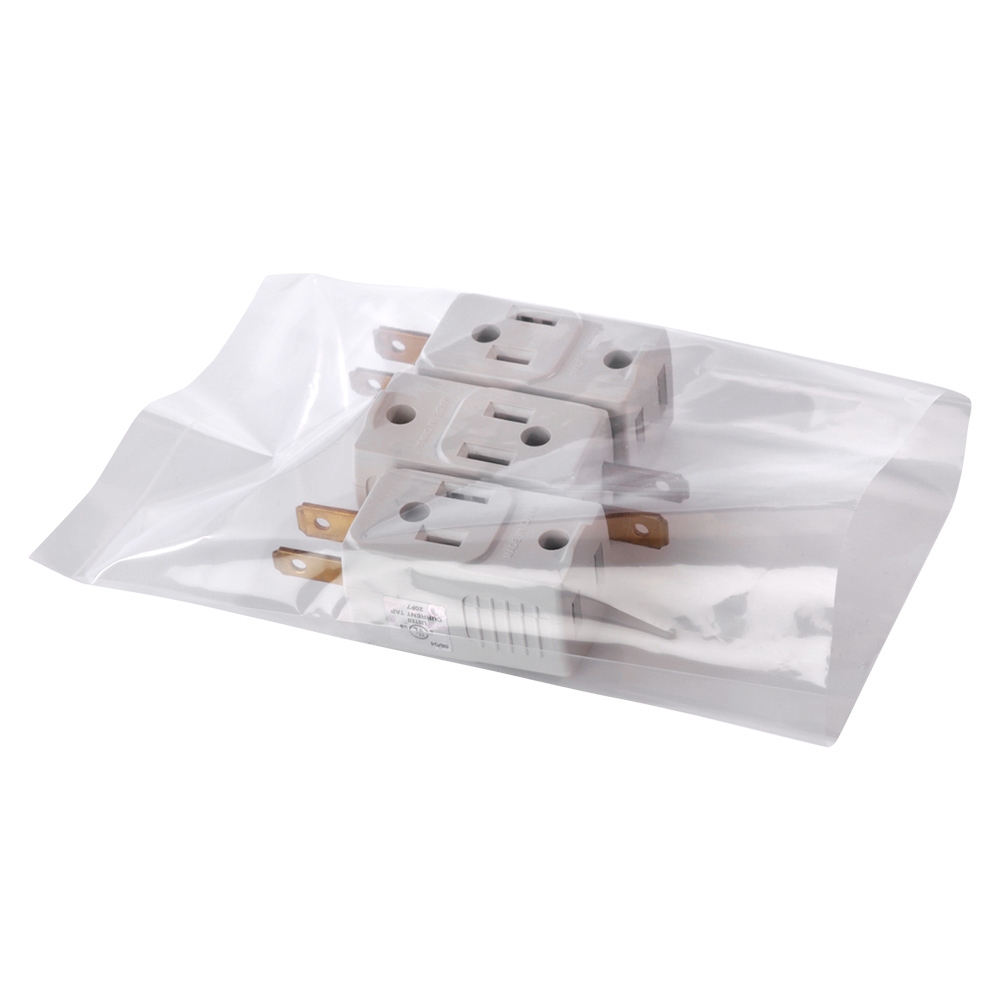 Flat poly bags are your basic plastic bags. They are often used for storing food, clothing, and parts. 
Reclosable bags allow you to access items again and agian while blocking out dust, dirt, and moisture. 
Bags on a roll are designed for high volume applications. They are pre-opened and perforated to speed up your bagging process.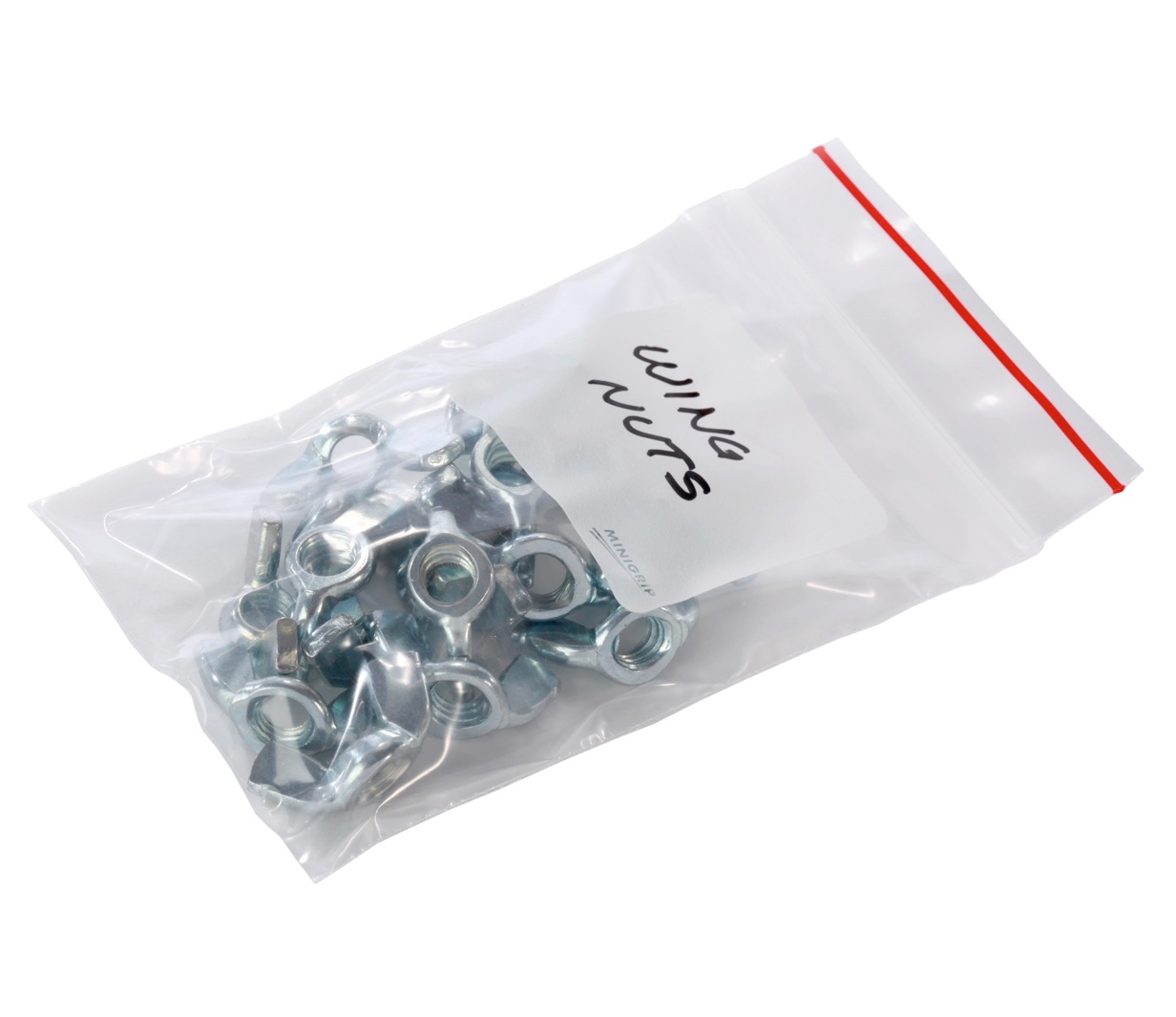 White block poly bags include a printed square on the front of the bag that can be used to write product information.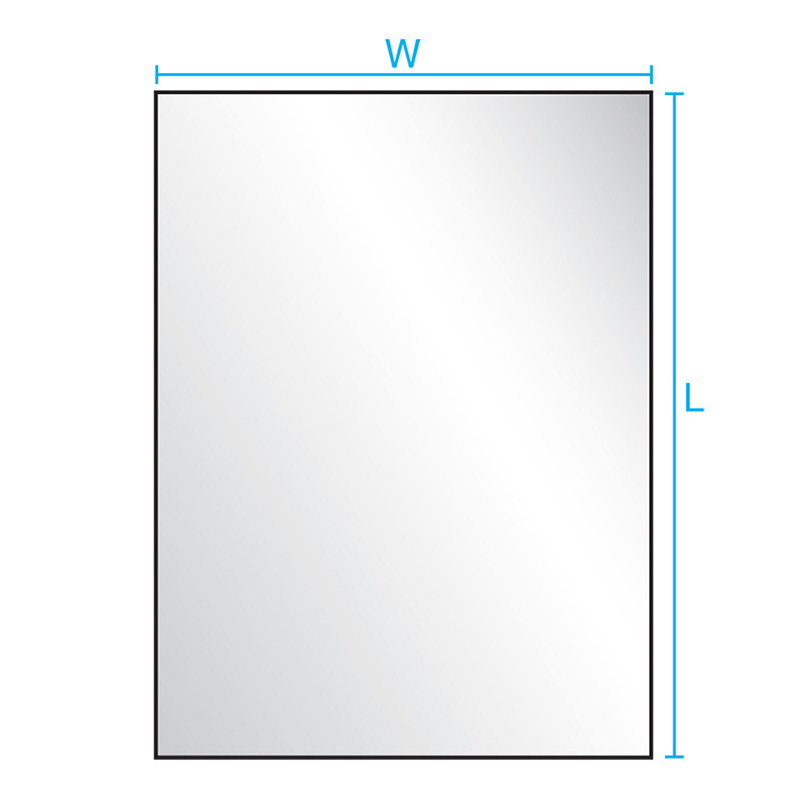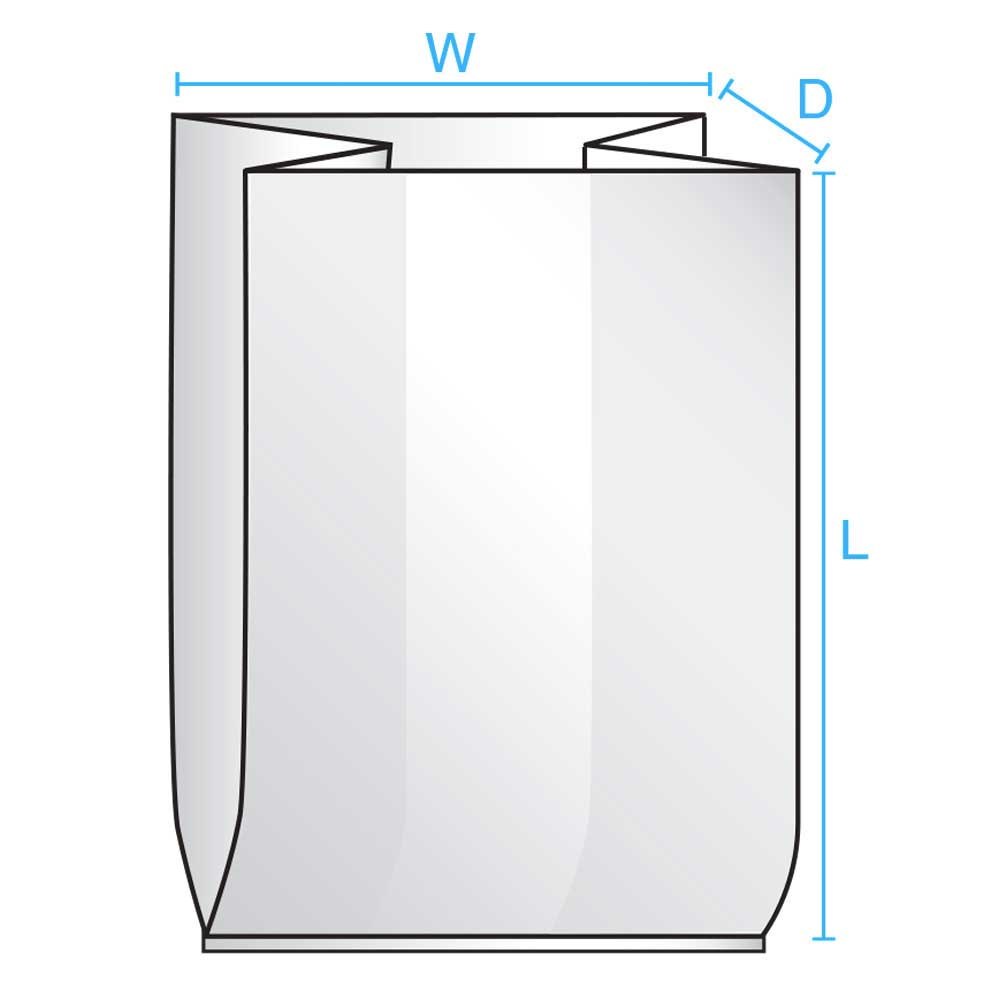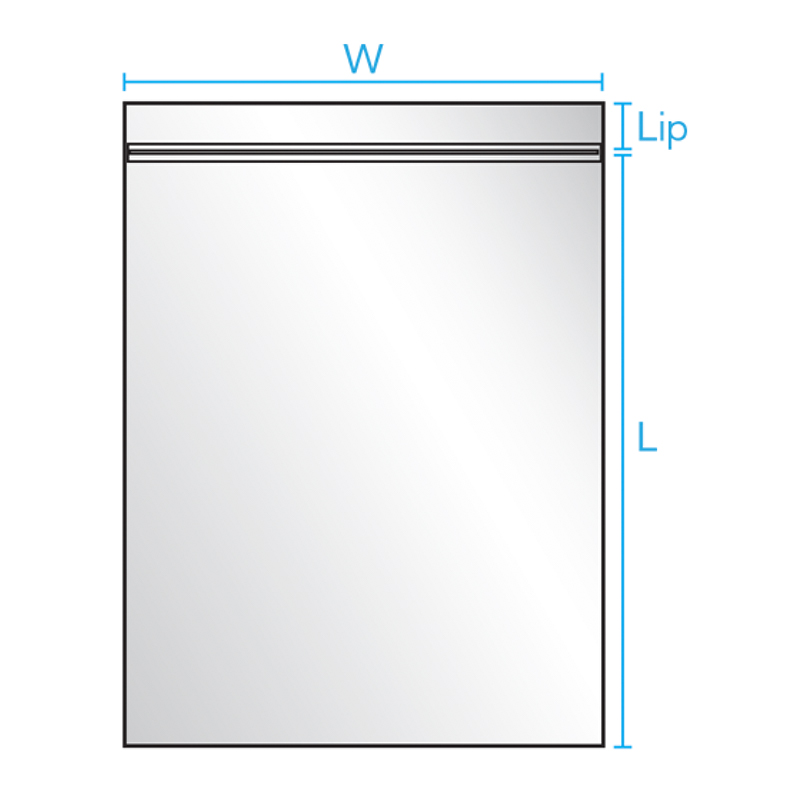 Converting Bag Sizes to Gallons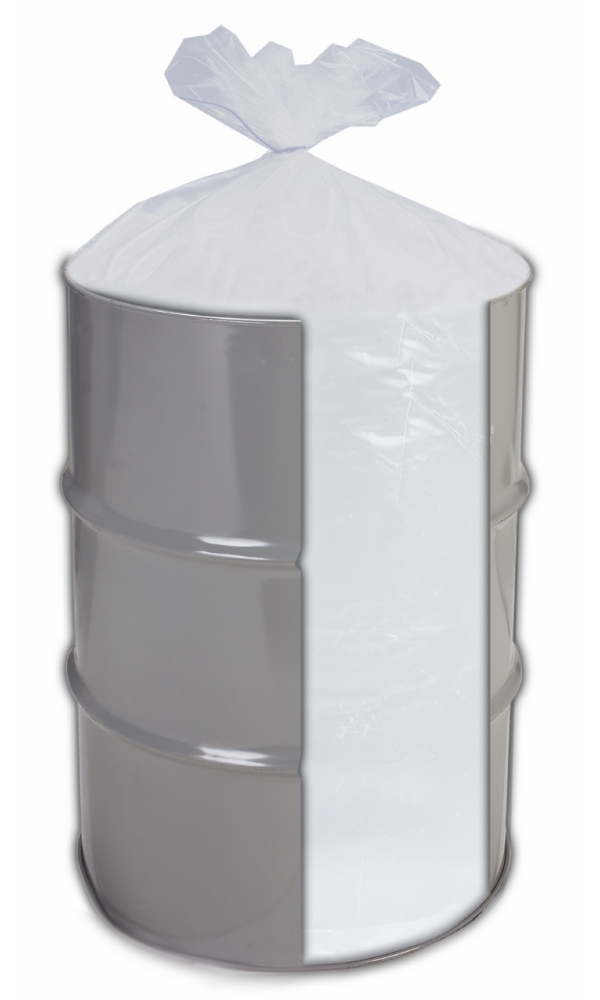 1 gallon
2 gallons
3 gallons
4-5 gallons
6-7 gallons
7-10 gallons
8-10 gallons
12-16 gallons
20-30 gallons
30-33 gallons
33 gallons
40 gallons
40-45 gallons
50-55 gallons
60 gallons
12 x 18"
14 x 20"
18 x 24"
20 x 30"
24 x 23"
24 x 24"
24 x 30"
24 x 33"
30 x 36-37"
32 x 50"
33 x 39-40"
40 x 46-48"
39 x 46"
36 x 60"
38 x 60"