How do I get a Visa Reward Card?
There is no need to jump through any hoops to get your Visa Reward Card, just meet the order requirement (minimum $400 subtotal)*. You will then see a notice like an image below. Click the link outlined to get your Visa Reward Card.
Can I spend this card anywhere?
Yes. You may spend this Visa Reward Card everywhere Visa debit cards are accepted. We do not restrict you to spend it with us, however, you can. We would like to reward you for being our customer and hopefully long-term business associate.
We believe this program shows how much we care about you and your business whether you are the owner, the purchasing agent, warehouse manager, procurement manager or any other title that puts you in charge of taking care of your business packaging needs. So, we have designed this program to reward you for trusting us.
When will I get my card?
Your Visa Reward Card will be mailed within 1-2 weeks after your order has shipped. The Visa Reward Card can only be mailed to the card holder's billing address. This is for your protection and ours.
Is there a limit on the number of cards per order?
Yes. Each order qualifies for only one card (the amount is determined by order total). 
Will I get a Visa Reward Card each time I place an order?
YES! As long as you meet the minimum order requirement.
What happens if I cancel or return my order within the 30 day period.
If you cancel your order, the Visa Reward Card will be canceled automatically. If you return your order within our allotted time period the Visa Reward Card will not be mailed to you. If the Visa Reward Card has been mailed, the amount of reward will be deducted from your refund.
*subtotal is the amount before taxes and shipping fee, and you must elect to accept the Reward Card terms before it can be added to your order.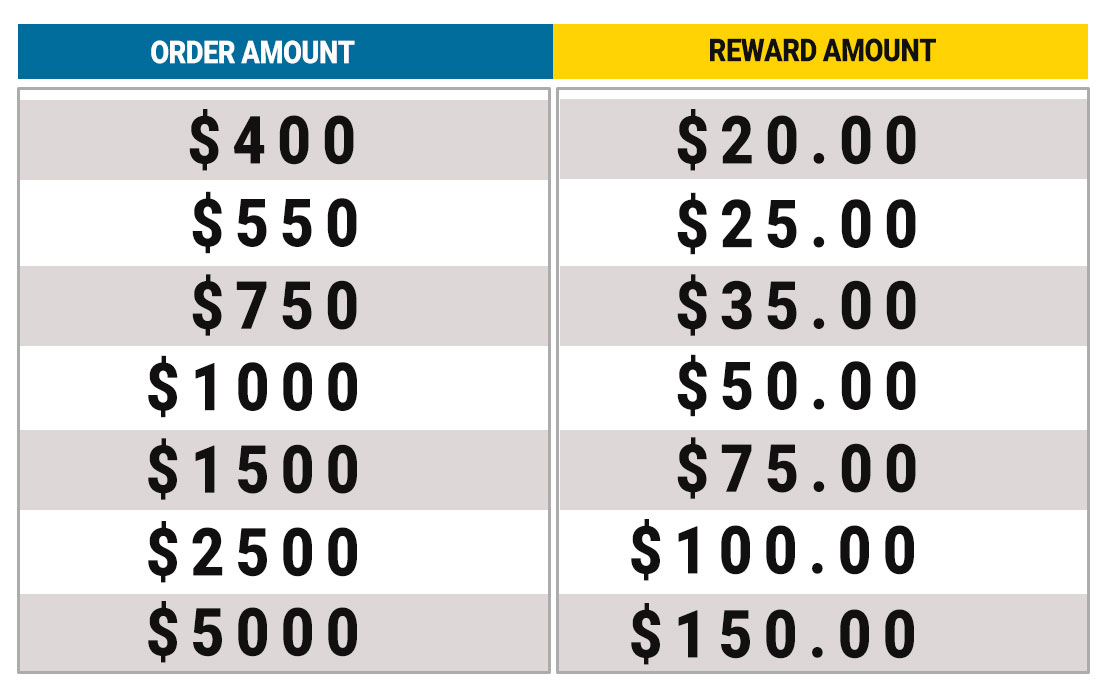 The OmniCard Visa Reward Card is issued by MetaBank®, Member FDIC, pursuant to a license from Visa U.S.A. Inc. No cash access or recurring payments. The card can be used everywhere Visa debit cards are accepted. Terms, conditions, and expiration apply.