SARKINA offers very low shipping charges and believes transparency is to be the best practice when it comes to our customers.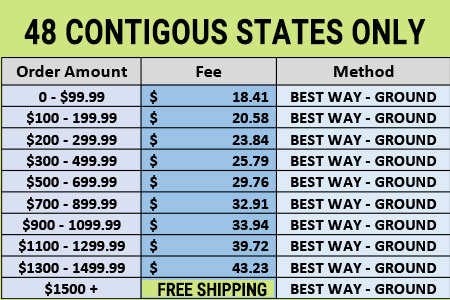 Please note: We only ship via Ground Methods, either FedEx, UPS or Freight Truck. However, if the load exceeds UPS and FedEx size and weight limit there are additional charges that will be applied outside of the table above. These charges normally apply to large bubble rolls, foam rolls, kraft paper rolls, oversized edge boards, Strapping Coils, etc. 
You can see the shipping charge on the "cart page" by adding your state and zip code, like the example to the right.