If you're like most businesses, you're looking for ways to cut costs. Have you considered cost cutting in your packaging program?
Source reduction, recycling, and an efficient packaging program continue to be the traditional go-to methods for helping to both minimize the amount of waste sent to landfills in the U.S. and to minimize the cost of that waste to companies.
And a recently released 20th Anniversary edition of "A Study of Packaging Efficiency, As It Relates to Waste Prevention" report, produced by the editors of The Use Less Stuff Report, identifies key characteristics of product/package systems that add to their overall level of efficiency and sustainability. The data in this report can be used to ensure that cradle-to-grave analyses that compare packaging alternatives consider all relevant information.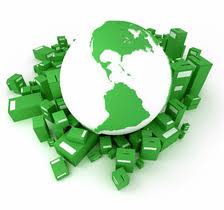 The five major findings in the report are:
The best way to reduce materials going to landfills (net discards) continues to be through the use of lighter weight packaging.
Recycling of primary packaging (defined as recovered material) plays a prominent and growing role in reducing discards.
Source reduction continues to play a significant role in the effort to reduce material usage and waste, even given the large amount of light weighting that occurred in the 1970s.
Larger product/packaging sizes are significantly more efficient than their smaller counterparts, regardless of material type.
Product packaging is more efficient for products that require more preparation by consumers (such as concentrated products and mixes) versus ready-to-serve/use options.
Read conclusions drawn from the results by downloading this free 60-page report, published January 2016, which includes expert analysis, as well as raw data for 300+ products in more than 50 different product categories, from foods and beverages to personal care products and household goods.