Cost-effective cornerboard
There's a new cost-effective cornerboard on the market. The Angleboard SB Series is more economical than most other cornerboard products and has the same strength you're used to. Angleboard is used for edge protection, load stability and containment, carton reinforcement, and logistics efficiency.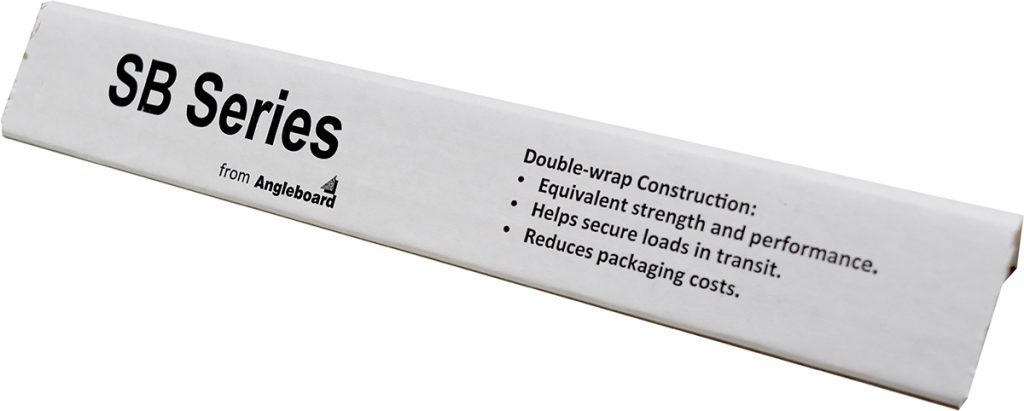 What is cornerboard?
Cornerboard (or angleboard) are rigid angles that reinforce the edges on corners, tops, and bottoms of boxes. They may do the same to protect the corners of stacked containers. They may reinforce the interior corners of containers. And, they protect against the stress and friction of straps and restraints.
Did you know? Corner board is the most efficient, simple, and reliable way to protect edges, strengthen boxes, facilitate stacking, and protect against strapping.
These products are used to replace wood or metal protectors to make containers and palletized goods more stable. Cornerboard products help protect against damage to the corners and edges of unitized goods. They prevent scratches and damages from cables and stretch film. They can also be customized to fit any container size and be used to advertise your brand.
Angleboard SB Series

The Angleboard SB series is engineered with an innovative double-wrap construction. This optimizes performance at a lower cost than traditional laminated products. This cornerboard is 100% recyclable. The boards are made from layers of 100% recycled paper. They're formed with a water-based adhesive and then coated with biodegradable and water resistant coatings.
Use the Angleboard SB Series for PROTECTION, PERFORMANCE, and VALUE.
IPS Packaging for your cornerboard needs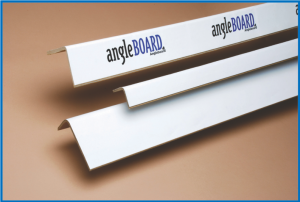 For more info on the Angleboard SB Series and other cornerboard products, contact IPS Packaging today. We'll help you through the process of using cornerboard and protecting your products the cost-effective way.
Ways cornerboard can help you:
Protect corners from shipping and strapping damage
Stabilize and unitize loads for safe handling, transportation, and storage
Protect single carton shipments, reduce damage replacement costs
---
See also:
---
Follow our Knowledge Base for the latest blogs on packaging supplies, equipment, case studies, and more ways to save money.
Follow us on LinkedIn, Twitter, and Facebook and click those share buttons below if this post helped you.