What's stretch film neck down?
Pre stretch film eliminates neck down but first let's understand what that is exactly.
As film is stretched there is a tendency for the film to narrow (similar to bubble gum). This narrowing of the film is called neck down. Neck down reduces the coverage a revolution of stretch film provides thus potentially increasing the number of revolutions required to wrap a pallet or load. The larger the distance between the two rollers stretching the film (Primary & Secondary pre stretch rollers) the larger the neck down. More: The basics of stretch wrap.
See below for the advantages of pre stretch film and eliminating the neck down effect during wrapping.
Stretch film seen in video: Cornerstone 16 Eco Supreme 3
Benefit of pre stretch film
Pre stretch film increases wrapping efficiency, increases load protection, and reduces material cost. The neck down effect that we talked about before won't be so severe meaning less times the pallet has to be wrapped.
Using pre stretched film also increases the load tension. The film is wrapped evenly and tightly around the load even after it's wrapped. This is all caused because the film is pre-stretched before using it. Pre stretch film can be both cast film or blown film.
Decreased Neckdown
Increased load tension
Reduces overall Costs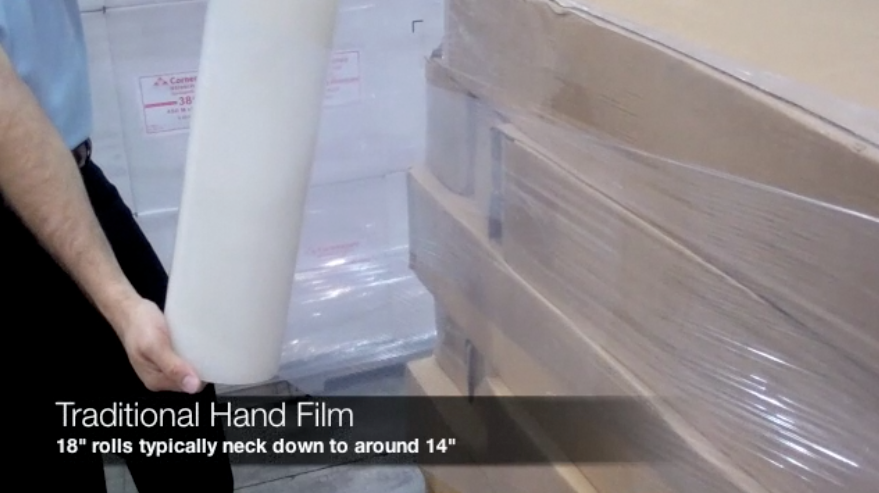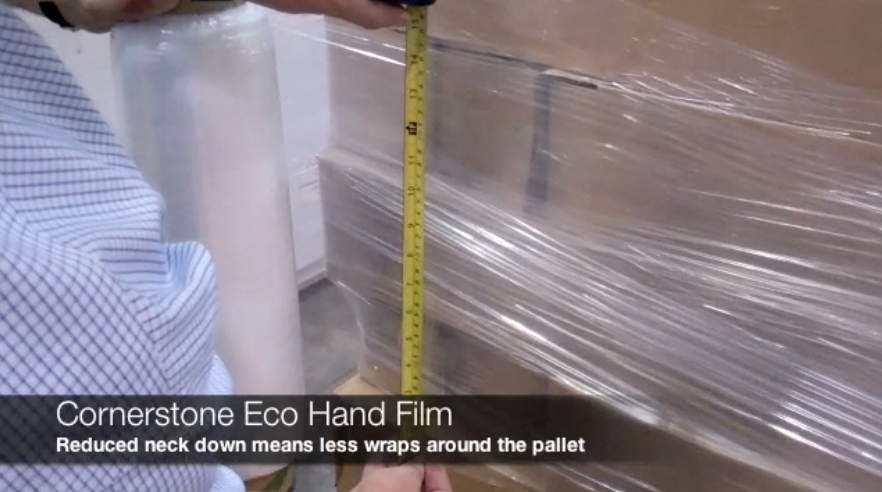 ---
See also:
---
Follow our Knowledge Base for the latest blogs on packaging supplies, equipment, case studies, and more ways to save money.
Follow us on LinkedIn, Twitter, and Facebook and click those share buttons below if this post helped you.