Foam packing systems
There's many needs to fill with foam in place packing (foam in place), whether its protective void-fill, blocking and bracing, cushioning, or pre-molded pads. No matter what your application is, packaging foam in place provides the most cost-effective and time-efficient technology to improve your process. Foam in place packing puts a protective mold around your products to keep them being damaged during shipping. There's several improvements that these systems do to your packaging operation.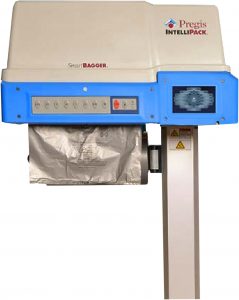 Foam in place packaging improvements:
Containment- Applications that need support and padding during shipping will be safely contained with foam in place.
Cushioning- Prevent damage with internal cushioning that eliminates shock and vibration.
Void-fill- These foam in place packing systems are fast, sustainable, and easy to use for the operator.
Block and bracing- Customizable solutions to what you need in protective packaging materials.
Foam in place packaging equipment
There's several of these protective packaging systems that make securing your products easy and more cost-effective. The SmartBagger, SmartSHOT, and SmartSHOT Hybrid are the systems we'll discuss here.
Intellipack SmartBagger system
Easy to replace sealing wires and edge seal arbors
long lasting mixing module
intuitive control panel
Maxwell interface provides a personalized and custom options for your applications.
Telemetry
Bar-coding
Intellipack SmartSHOT system
Tapered dispenser
Heated dispenser minimizes cold-shots, insulated handle stays cool
Long lasting mixing module
Telemetry
Bar-coding
Intellipack SmartSHOT Hybrid system
Hybrid bag stand creates a hand held/bagger machine- all in one
Package a wide variety of products with one piece of equipmnet
Telemetry
Bar-coding
---
Telemetry
Proactive preventative maintenance and remote monitoring
Bar-coding
Dispense the optimal amount of foam packaging
---
Maxwell intelligent interface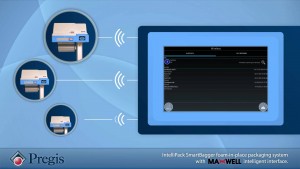 Maxwell is the 'smart' feature available on the SmartBagger foam in place packing machine that empowers the user with the touch of a finger. The intelligent interface has an intuitive touchscreen design that maximizes productivity and the overall wellness of your packaging operation.
Add videos or photos for training and troubleshooting to make life easier for your operators
Virtually unlimited barcoding ability
Connects to wireless and cellular networks
Preset "sheets" for unlimited number of preset bag sizes
Easy to sort data includes a description and drop down list
---
---
Follow our Knowledge Base for the latest blogs on packaging supplies, equipment, case studies, and more ways to save money.
Follow us on LinkedIn, Twitter, and Facebook and click those share buttons below if this post helped you.