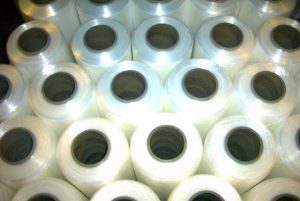 Machine stretch wrap is designed to be applied with a machine, also known as a pallet wrapper.  This type of stretch wrap is engineered to work with a variety of stretch wrap machines and equipment. Stretch wrapping machines are able to provide tighter, more stable pallet loads. Machine film increases load retention while providing greater damage and puncture resistance during transit. Machine stretch wrap also comes in both blown and cast. Comes in 20" and 30" widths and multiple gauges depending on the weight of the load.
Some advantages over hand film include:
Faster and more efficient palletizing
Reduced packaging material costs
Safer application
More secure loads
Stretch wrap savings up to 66%
Up to 250% pre-stretch capacity
55 loads per hour
Professional packaging
Quick and easy
Minimal operator effort
Those advantages sounds great! How do I know if my company should be using machine grade stretch wrap?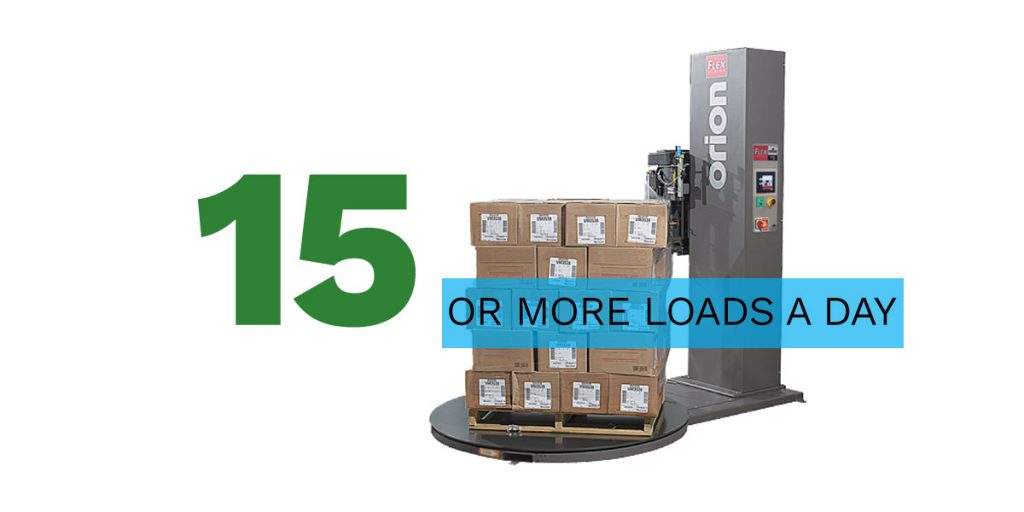 Good rule of thumb: If you're wrapping 15 or more loads per day it's best to use machine stretch wrap because of its cost effectiveness. At that level of production, stretch machines justify their costs by reducing labor expenses, lowering material usage, decrease damages, and lowering the potential of injuries.
Choosing to use machine stretch wrap with careful consideration  
Manual effort cannot effectively stretch the film. This has negative consequences because it effects holding strength and unit stabilization. Workers may compensate by using more wrap.  Or you may see increases in damage rates as products move on the pallets to which they're supposed to be secured.  Machine wrapping allows you to obtain the highest material performance, while eliminating many negatives of manual wrapping.
Consider the following when deciding:
How many loads are you currently wrapping and how many loads do you foresee wrapping?
How are you currently wrapping and how many people does it take?
What types of loads will you wrap? Will the loads all be boxes, irregular shapes, fragile, etc.? Are the loads heavy, light, stable, unstable, etc.?
Are you experiencing shipping damages? If so, do you know what is causing the damage?
Are you operating multiple shifts?

We've put together a great Stretch Wrap Automation eBook with more in-depth info on all things machine stretch wrap. It explains in detail the benefits to automating your stretch wrapping process and what stretch machines can do for you.