Case study: Pallet redesign from packaging engineers
With the lumber and pallet industry setting all-time high prices this past June, many companies are looking for ways to save money and eliminate damage. A manufacturer of copper metal needed to reduce the amount of damage their pallets were getting. The company produces copper for products like ammunition, coinage, printed circuits, and more. As a customer of IPS Packaging, they got in touch with our Engineering team for a pallet redesign solution.
---
Our packaging engineers specialize in pallet redesigning and customizing to your needs.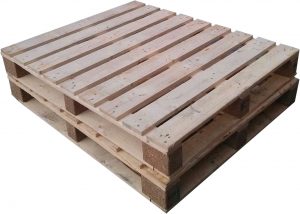 We will assess your operation, how your pallets are used, and how they effect your packaging process. 
---
Manufacturer of copper metal was using all used, recycled pallets and their damages were starting to add up. Recycled materials was a good cost saver in the beginning, but their rate of damage was going up. This was not a new added cost to them, higher than the cost of using recycled pallets. They needed a customized solution that would save them money and more importantly save their pallets and products from being damaged.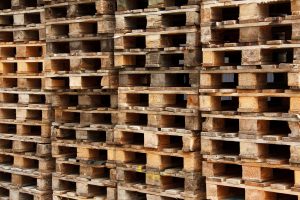 Using recycled materials was adding up in damage costs.
IPS's packaging engineers visited the manufacturer to evaluate the pallets and see the damage first hand. This is an important part of the process because it allows our team to see the problem and create ways to fix them. We get a view of your operations in order to better assess the situation.
The team redesigned their pallets using new wood materials for 90% of each pallet. The last 10% used recycled materials for the runners. The pallets were now made with better wood, resulting in much less damage than the used pallets. Our engineers were able to create 5 different pallet sizes with the new designs, giving the manufacturer more options.
A look at one of the pallet redesign options from our engineers.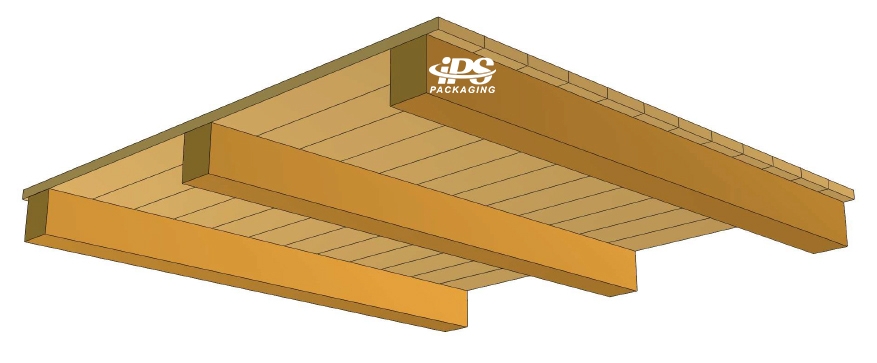 Using new wood materials instead of recycled ones, we were able to eliminate their damage problems from the source. The pallets are now more structurally strong and efficient for the manufacturer's use.
Read more on how our team of packaging engineers will assess and fix your pallet problems:
---
Follow our Knowledge Base for the latest blogs on packaging supplies, equipment, case studies, and more ways to save money.
Follow us on LinkedIn, Twitter, and Facebook and click those share buttons below if this post helped you.