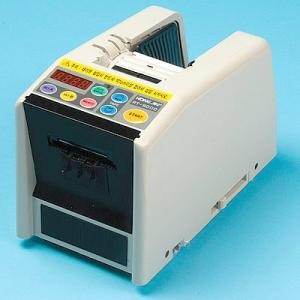 Tach-It 6125 Definite Length Tape Dispenser
The Tach-It Model #6125 can cut filament, kapton, acetate, glass cloth, double sided tape, and most other types of tape up to 2 inch wide. Dual sensors allow the Model #6125 to work with 1 roll of tape up to 2 inch wide or 2 rolls of tape up to 1 inch wide each. The unique cradle device means that this machine can work with any core size tape and large roll sizes. Able to work with both pressure sensitive and non-pressure sensitive items, the model #6125 has both manual and semi-automatic modes, 6 pre-set length adjustments so you just press a button to the desired pre-set and the desired length is stored, is small and compact, and has an easy to use control panel with LED indicators.
Approximate Lead time: 1-2 Business Days
Need a live product specialist?
Please call 800-277-7007