Types of Strapping Material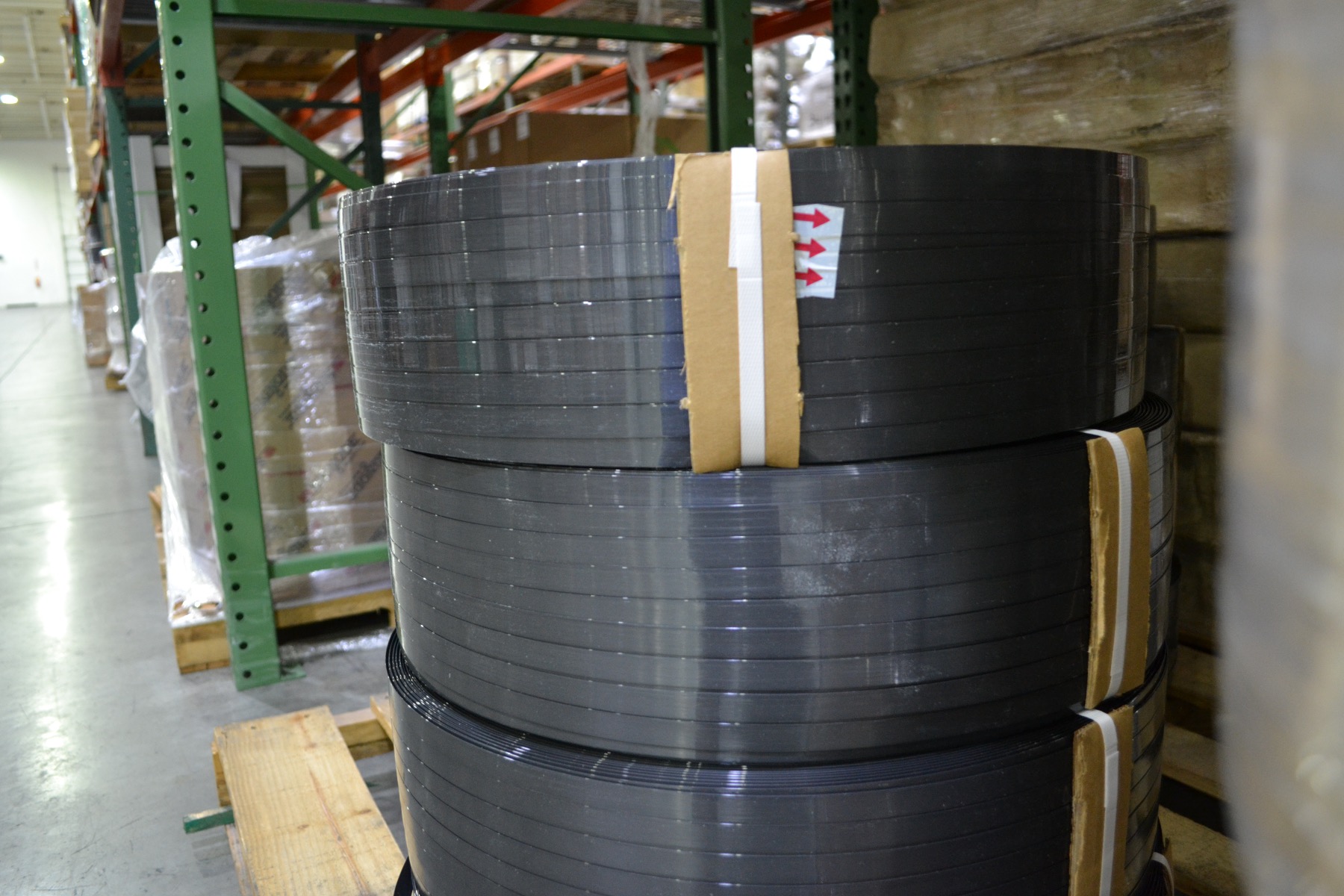 The strapping material you choose for your packaging system will greatly affect your load, so it's important to understand the different materials available and their intended uses. If you've clicked on this article, you're likely planning your pallet strapping system and how you intend to bundle items together for storage or shipping.
We hope you'll find this information useful if you're deciding on which type of strapping material to implement in your packaging system. Take a look at the three most common strapping materials listed below, and feel free to reach out to us if you have any further questions.
Steel Strapping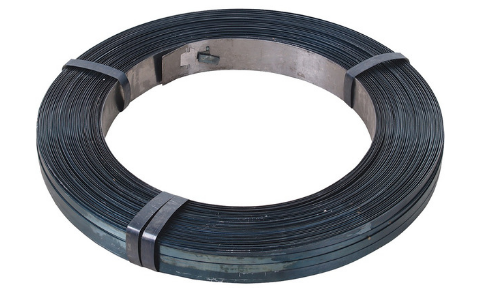 Steel strapping is the most established option and has been considered the industry standard for many years. It provides the highest tensile strength and the greatest security for your packaging strategies. You can order steel strapping in a variety of widths and thicknesses depending on your unique needs. There's also varying grades of steel available, should you need to consider this option based on your application.
Steel strapping is commonly used to secure hefty loads, such as steel coils, bundles of metal, baling wire, bricks and pavers, and roll end-binding. Steel strapping has little elongation, which means it'll have the strongest hold and the greatest tension retainment. It's also safe to use on products that may be sharp or hot at the time of securement.
The amount of companies using steel strapping is slowly declining due to its difficulty to work with. Steel strapping has sharp edges that can hurt workers on the job and it's pricier than the alternative option, which is polyester strapping. We highly suggest polyester strapping as a replacement for steel strapping if you want to find a good equivalent.
Features of Steel Strapping:
Highest strength option
Low elongation
Expensive compared to other options
UV resistant
Highest durability
Manual or power tool operation
Polypropylene Strapping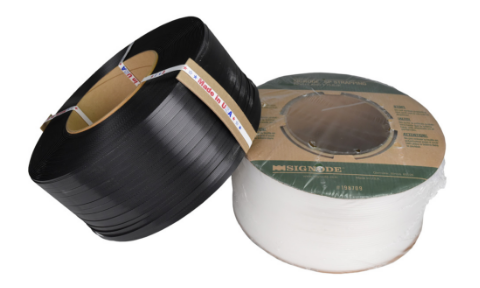 Polypropylene strapping is an economical material designed for light to medium-duty palletizing and unitizing. You can purchase varying widths and thicknesses of polypropylene strapping. This type of strapping is typically applied using an automated machine, but it can be applied using manual or power tools if that fits better with your warehouse strategy.
Polypropylene strapping is used often in the food industry and to reinforce stretch-wrapped pallets. It's also used frequently to secure compressible loads, like magazines and newspapers. When working with polypropylene strapping, the most important thing to consider is that it will lose around 50 percent of it's applied tension within one hour. This loss can be accelerated by certain environmental factors as well. You'll need to carefully consider this characteristic of polypropylene strapping if you want to use it effectively in your packaging strategy.
Polypropylene strapping can be printed on, which gives security and marketing advantages. You can use this feature to organize different types of products or add a signature style to your pallets and unitized items.
Features of Polypropylene Strapping:
Economical and lightweight
Low strength
Highest elongation
Low recovery
Not resistant to environmental factors
Manual or power tool application
Automatic or semi-automatic machine application
Polyester Strapping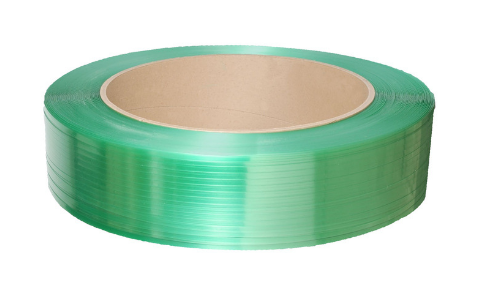 Polyester strapping is a rigid option that is commonly used to replace steel strapping. Unlike steel strapping, polyester strapping has a high elongation that can help absorb shocks and impacts during transport. This type of strapping still maintains excellent retained tension to give a strong hold as well. Compared to other plastic strapping options, polyester retains tension much longer.
Polyester strapping is less likely to cause damage to products during impact. Often, steel strapping will leave scratches on a product after sudden movement, but polyester strapping eliminates this problem. Workers also enjoy palletizing with polyester strapping over steel strapping because they're less likely to get injured on the job. Steel strapping has sharp edges while polyester strapping has smoother edges.
Features of Polyester Strapping:
Highest strength of plastic strapping
Exceptional recovery capabilities
High levels of retained tension
Less likely to break on impact
Greater elongation than steel strapping
Manual or power tool application
Each of these strapping materials provide different benefits and advantages that you can leverage for your packaging strategy. The security of each load and the quality of your pallets depends on the type of strapping material you use, so it's critical to choose the correct strapping for your application. If you aren't sure which type of strapping is best for your needs, be sure to speak with a packaging professional to get a custom solution.