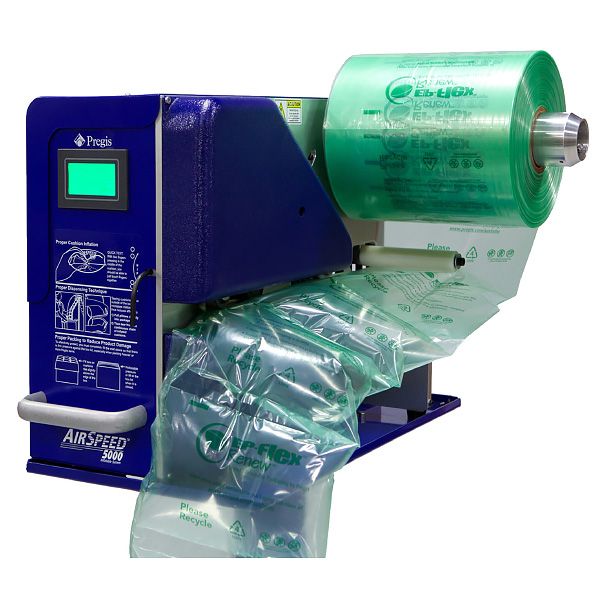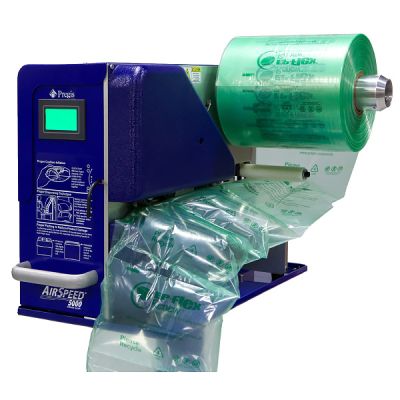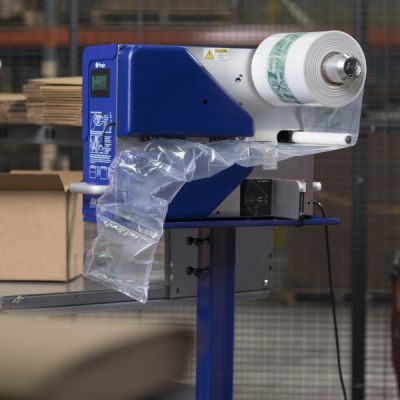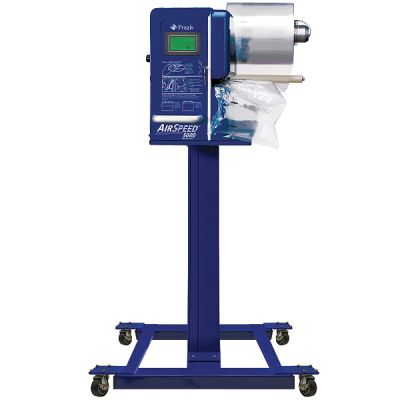 The AirSpeed 5000 system produces pillows on-demand for void-fill, cushioning and containment needs. Products of all shapes and sizes receive the utmost protection from shock, abrasion and vibration during transit. Since the inflatable pillows come flat in rolls, storage is efficient and cost effective; packers use only the amount they need for the application at hand. AirSpeed 5000 is easy to use and offers speed, versatility, durability and functionality. Chains of air cushions are created using ambient air, eliminating the need for an external air supply source making the unit truly portable. Our reliable machines and high performance film create the perfect combination for meeting customer needs, when and where they are required.
Need a live product specialist?
Please call 800-277-7007
Features
Results:
Blazing speed: 75 feet per minute; no need for bulky storage/dispensing systems.
Portable: No compressed air needed.
Compact: Easily fits into any packaging operation, large or small.
Easy to operate: Load film and start machine.
Low maintenance: Minimal wear items mean outstanding reliability.
Versatile: Single system produces inflated cushions of varying lengths and air fill levels, customized to fit your needs.
Productive: Integrate with an AirSpeed accessory for maximum productivity and ergonomics.
Notes
Film Features and Benefits: Results:

Durability and air retention Excellent puncture resistance and sealability.

Truth in sizing Pregis films yield 10 – 20% more void fill than competitive films due to minimum "skirt loss".

Transparent, clean and neat Improved customer satisfaction, cleaner than loose fill or kraft paper; customers can see the product packaged and avoids "lost" items or throwaways.

Non-abrasive Soft, smooth film surface; eliminates paper cuts.

100% recyclable Recycling category #4.

Sustainable film option Recycled content film available with a bio additive blend that accelerates biodegradation.
Specifications
| | |
| --- | --- |
| Type | Bubble Packaging Machine |