Packaging Automation is Designed for Everyone
With reliable labor becoming more expensive and less available, as well as the growing need to remove employees from ergonomically unfriendly tasks, most companies are now turning to packaging automation to maintain and improve efficiencies while lessening the strain on, and of, human capital. Meanwhile, the costs of recruiting and training employees are skyrocketing, safety concerns due to repetitive tasks are on the rise, and the downtime and medical costs associated with heavy lifting are increasingly apparent. Automation is nearly the only solution to consider. Jobs requiring faster speeds, longer hours of operation, or just considered dirty, unsafe, or outright dull for people are clear opportunities for automation, as are those with exacting quality standards. Added capacity, reduced bottlenecks, and eliminated waste are just a few of the many advantages that come with packaging automation.
Large and small companies alike, across all industries, are making the move forward and reaping the benefits of automation. Robots are affordable, automated lines necessary, and even small companies are seeing the need for automatic stretch wrap machines, case erectors, box sealers, and other automated packaging equipment. Additionally, growing ecommerce demands, social distancing, and viral outbreaks make it abundantly clear that now is the time to invest in packaging automation.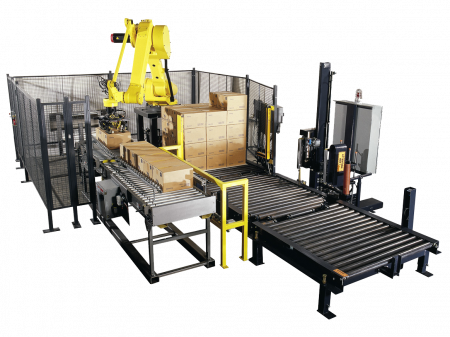 IPS is Here to Help with All of Your Packaging Automation Needs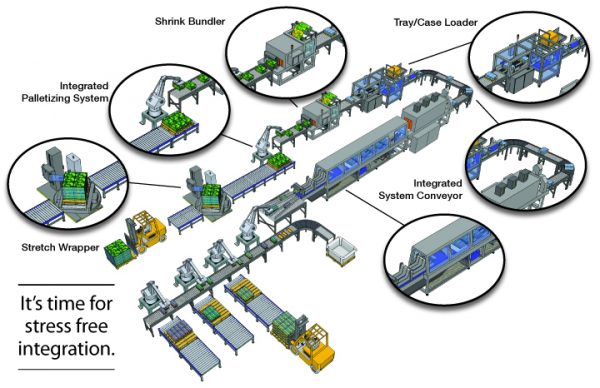 With nearly five decades in the business, IPS Packaging & Automation is a leader in both the automation and equipment sectors. We help you find the right packaging equipment for your business. Customers in all industries, from automotive and agriculture to food and beverage to home supply, healthcare, and aeronautics, rely on us for their equipment needs. With our nationwide network of distribution locations, our automation and equipment teams are capable of designing, building, and installing projects throughout the entire country. Whether you are considering a simple case sealer, an elaborate, fully-automated line, or an array of robots and Cobots to enhance the efficiency of your company, IPS can handle the job with the utmost skill.
We source from a vast range of the top manufacturers in the industry and are more than ready to meet your demands. Companies such as Combi, Signode, Wexxar, Fanuc, 3M, Sharp, IPG, Eastey, and Orion, to name just a few, all provide quality equipment to our highly trained team of equipment specialists. Technology like touchscreen interfaces, servo drives, sensors, and wireless communications are revolutionizing the packaging automation industry and IPS is right here to guide you through the design and development of your custom application. It is our mission to provide you with innovative solutions and customized programs that work for you and your customers.
NEED CUSTOM EQUIPMENT PURCHASING SOLUTIONS?
IPS Packaging & Automation provides options. From outright sales and dollar buy out leases to equipment purchase and supply agreements, IPS will work to make the purchase ideal for you. All equipment comes with calculated ROIs customized to your exact situation, with paybacks that often take as little as one year, and sometimes even less. Let one of our professional equipment specialists show you how to move into the 21st century, while saving money, time, and resources as you do so.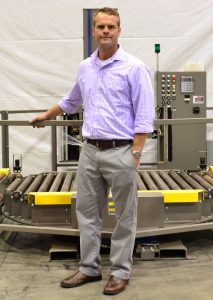 Ready for Packaging Automation? Contact Us Today
Remember, if you're looking for a custom automated design, a straight from the box standalone solution, or anything in between, we are here for you. We employ a team of highly trained and incredibly knowledgeable sales staff, who are standing by to assist with nearly any question you might have. You can also work with our experts in the engineering department, who can help you customize just about any packaging solution necessary to streamlining your operation and improving your throughput. In addition to all of this, we also offer a convenient packaging automation drawing tool that allows you to customize your needs right from your own computer.
For service after the sale, we have teams of service technicians and tool repair specialists on hand, as well as a diverse inventory of parts and consumable packaging products included in our one stop lineup.
Call us today at 800-277-7007 or contact us to get started!