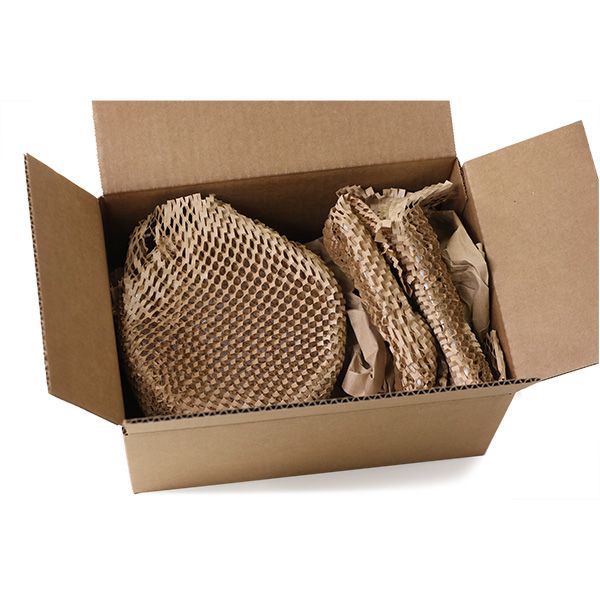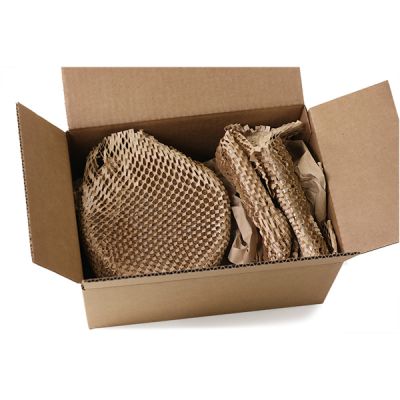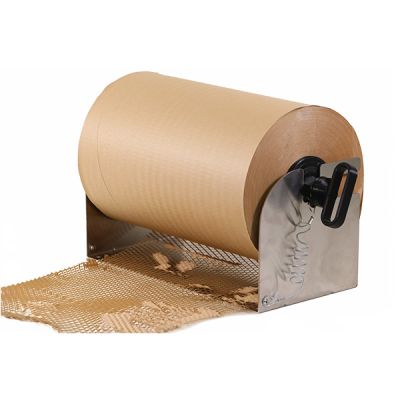 EASYPACK® GEOTERRA™ WRAPPABLE PAPER PACKAGING
SKU
ips-easypack-geoterra-paper-packaging
Pregis Easypack GeoTerra is the perfect option for light cushioning and interleaving protection as it nests within itself, locking products into place. GeoTerra is ideal for brands that want to protect their products while offering customers a curbside recyclable solution.
Product Protection
Cushioning properties are activated when dispensed forming a lattice structure that provides protective cushioning or interleaving solution for fragile products
GeoTerra pattern nests together locking products into place, providing 6-sided protection that doesn't require tape.
Sustainable Packaging
Curbside recyclable paper solution
Packer Centric
Dispenser with easy tension adjustment for quick pull, tear, and pack motion
Lightweight rolls are easily loaded with no setup required.
Also available in a convenient dispenser box for increased mobility
Customer Experience
Curbside recyclable packaging
Lattice structure WOWs! Consumers
Perfect for packing
Dishware/Glassware
Cosmetics
Candles/Home goods
Jarred Foods/Products
Fragile Items
Need a live product specialist?
Please call 800-277-7007