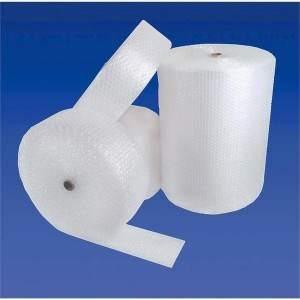 Perforated Bubble on Rolls 12 in. X 750 ft.
Perforated every 12 inches Bubble packaging on rolls. Great for packaging applications that are light weight and or need minimal void fill.

Bubble Size: 3/16 in.
Roll Size: 12 in. X 750 ft.
Rolls per Bundle: 4
Need a live product specialist?
Please call 800-277-7007