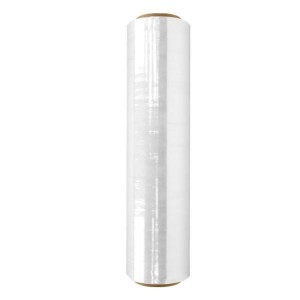 Sigma Endure Hand Film 18" x 1500' 80 gauge
All Sigma Stretch Film's products are 100% recyclable, however they are usually only converted into heavy products like railway ties and plastic lumber. Sigma's Endure is a new stretch film that is recycled back into an entirely new stretch wrap material. The Endure stretch is a blown general purpose hand film with 25% PCR (Post Consumer Recyclate), up to 50% PIR (Post Industrial Recyclate - reprocessed in Sigma's facilities) and 25% virgin raw material. Sigma has partnered with recycler that have the capacity and capability to convert used stretch film into pellets that can be processes back into stretch film. A perfect circular economy for stretch that IPS Packaging and Automation is honored to offer.
Need a live product specialist?
Please call 800-277-7007