Strapping Tape and Filament Tape: What are They?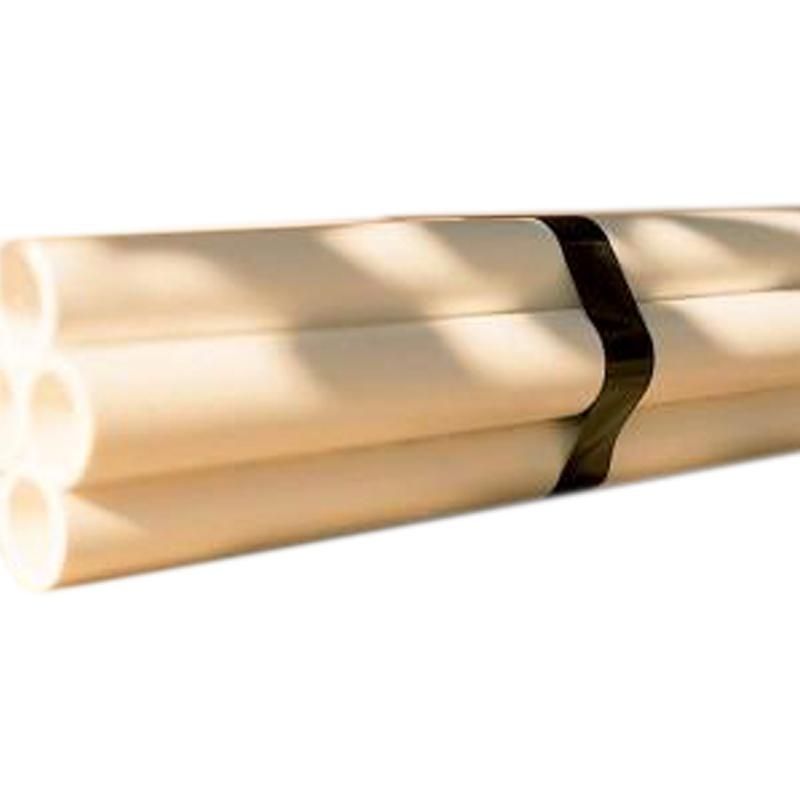 What are Strapping Tapes and Filament Tapes?
By definition, strapping tapes and filament tapes are pressure-sensitive tapes that are meant to be used for bundling, carton sealing, reinforcement, load unitizing, and product security while in transit. You may have already guessed, but these tapes are often referred to as filament tapes because they feature tensilized polypropylene, polyester yarn, or glass yarn filaments running through them. These filaments provide outstanding reinforcement to create an incredibly high-strength adhesive, though the amount of strength varies depending on the adhesive, which could be natural or synthetic rubber, modified synthetic rubber, or clean removal.  
Not only can strapping tape be used for packaging applications, but it can also be used for functions such as metal coil tabbing, temporary item holding on assembly lines, or belting splicing.  
Filament Tapes 
Manufactured out of polypropylene that has been reinforced by glass yarn, filament tape boasts a tenacious natural rubber adhesive. Additionally, these tapes feature impressive tensile strength that can be improved upon even further with the inclusion of extra glass fibers. This means that filament tapes are available in low, medium, and high grades. Generally, filament tape is used for packaging or bundling.  
Strapping Tapes 
Strapping tape includes a rubber adhesive and a high-strength tensilized polypropylene backing. It is an excellent tool for loads, as it allows them to shift around without breakage of snapping – strapping tapes were actually the precursor to stretch film for wrapping and protecting pallets. Most often, strapping tape is either white or black and are most commonly utilized to palletize boxes. When they are used correctly, they can shrink around the cartons to provide a tight hold.  
Additionally, strapping tape is also available without any filaments built into it. When this is the case, it is a heavy-duty polypropylene tape that works for the same applications as filament tape. Strapping tapes without filaments won't break when stretched, but will return to their initial size in order to securely hold your loads. 
Strapping Tape and Filament Tape Specs 
High tensile strength – ranges from 100-600 lbs. per inch of width

Tear, scuff, abrasion, and split resistant

Stronger than glue and twine

Do not leave residue behind

Fiberglass filaments embedded into adhesive – filaments occasionally made from cotton or synthetic material

Filaments extend lengthwise for premium strength

Backing options include kraft paper or clear plastic

Cost effective

Standards: ASTM D5330 / D5330M (filament reinforced tape)
Common Industries that Use Strapping Tape and Filament Tape 
Electronics 

Sporting Goods 

Appliances 

Automotive Parts 

Oil and Gas 

Food and Beverage 

General Manufacturing 

Metal Works 

Toys 
Strapping and Filament Tape Backings 
Glass or Fiberglass: Reinforcements made of glass, fiberglass, or fiberglass composite 
Filaments: Filament tape is the general term for strapping tape and includes thousands of small filaments woven into yarns that are embedded into the backing 
Fluoropolymer Coatings: Good choice for chemical resistance, water repellence, or applications requiring dielectric properties 
Paper: Used on paper tape or flatback tape 
Plastic or Polymer: One or more layers of plastic that can be colored or clear. These can be coupled with other materials like paper and include two primary types, thermoplastics and thermosets.  
Polyethylene (PET) or Polyester: PET or polyester backings come in the form of tapes, films, and laminates. 
Adhesives for Strapping Tape and Filament Tapes 
Acrylic: Best for environmental resistance and fast setting 
Non-Adhesive: These films do not include an applied adhesive and may be self-adhering.  
Pressure Sensitive: Also called contact adhesives, pressure sensitive adhesives provide a permanent tack and an aggressive stick in dry, room temperature settings.  
Rubber: Offer flexible bonds and are generally based on butadiene-styrene, butyl, polyisobutylene, or nitrile compounds. 
Want More? 
Good news! We can help with that. If you're looking for even more information about packaging tape and how it can help your business, simply fill out this form and we'll send you a free copy of our newest guide, "Everything You Need to Know About Tape." As always, don't hesitate to contact us with any questions or for product assistance!