tesa Tape: What You Should Know
At IPS Packaging & Automation, we know the value of tape. Though it sometimes seems like a basic supply that doesn't require a lot of thought, tape is one of the most important aspects of the packaging process. That's why we choose to work only with adhesives partners who understand this just as well as we do. And one company that absolutely knows the value of high-quality tape is tesa.
What is tesa Tape?
tesa tape has been a staple of the adhesives industry for many years. The company was originally founded in Germany in 1890 when pharmacist Paul C. Beiersdorf and Dr. Oscar Troplowitz attempted to create a bandage. The bandage adhered very well, but was highly irritating to human skin. Thus, the company's first adhesive was born and later on in 1896, they were able to launch a technical adhesive tape (instead of a bandage!). Today, tesa offers more than 7,000 adhesive products and operates in over 100 countries around the world. With their 125+ years of experience, over 5,000 employees, and 14 global production sites, it comes as no surprise that tesa knows what they're doing when it comes to tape and adhesives. Their mission is to "create adhesive solutions that improve the work, products, and lives of our customers."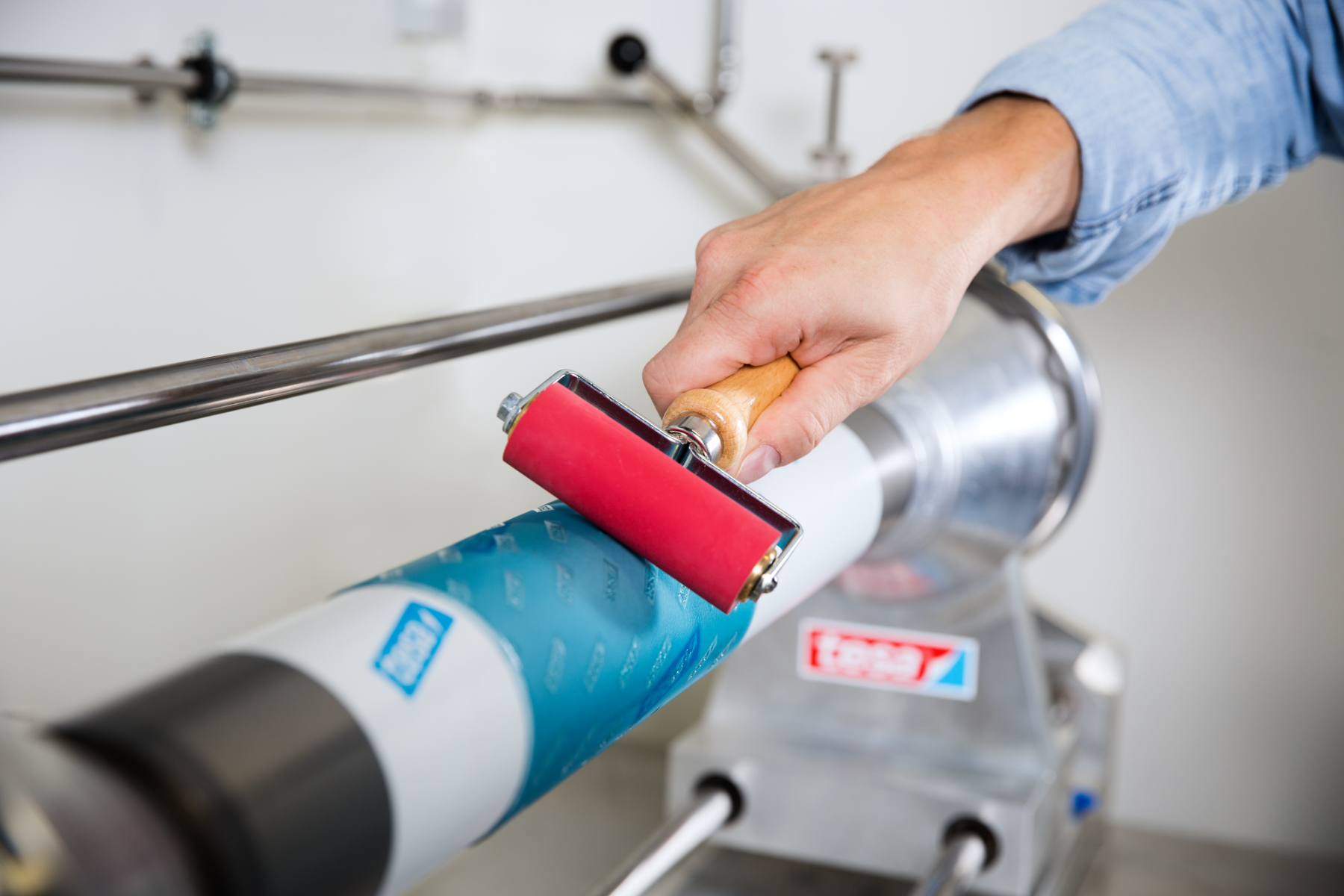 Businesses in just about any industry can utilize the tesa tape for its many advantages. Since the company offers such a wide range of products, including tesa double sided tape, tesa masking tape, tesa cloth tape, and much more, they can reach virtually anyone who might be searching for adhesives and adhesive solutions. No matter what industry you might be a part of, chances are high that there's a tesa tape that's suited to your specific needs. Check out just a few of the industries to which tesa tape products offer significant advantages.
tesa Tape — Automotive
When discussing their experience in and knowledge of the automotive industry, tesa says that they "support trends like the electrification of drivetrains and the interior of the future with a variety of high-performance tapes. [They] strive to support [their] customers in making better products and taking their production processes to the next level." Here at IPS Packaging & Automation, we can definitely get behind helping our customers take their processes to the next level. A few examples of how tesa automotive tape can be utilized include: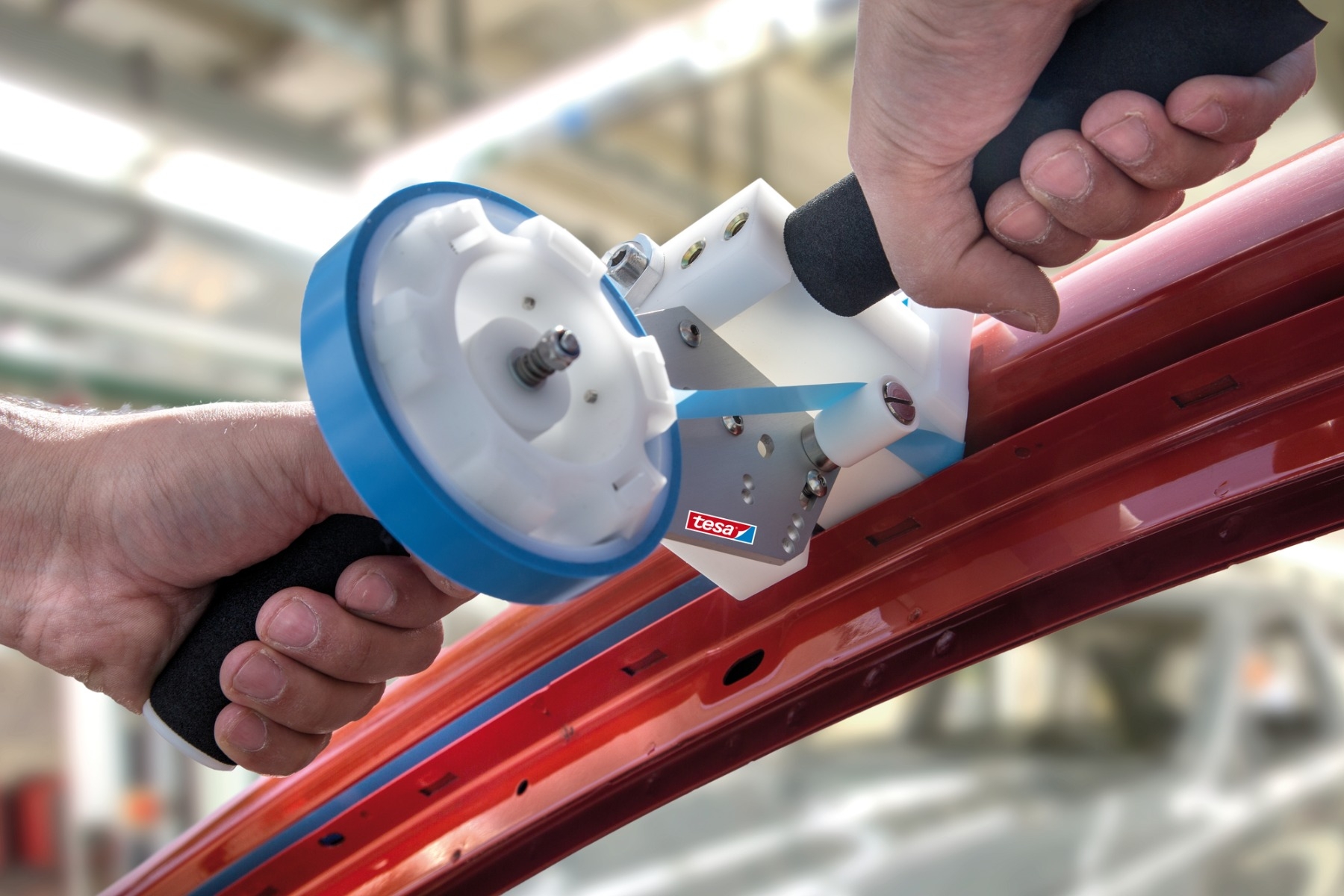 Attachment Part Mounting

Automotive Electronics

Interior Mounting

Mirror Assembling

Permanent Paint Protection

Surface Protection

Wire Harnessing

And much more
There are a wide range of different tesa tapes that are often used in the automotive space, and one prominent example is their tesa ACXplus, an acrylic foam tape meant for high-quality attachment. This tape can withstand pretty much any external influence and will last for the lifetime of the vehicle.
tesa Tape — Electronics
When it comes to electronics, tesa certainly knows a thing or two. Their adhesive solutions run the gamut of consumer-grade and commercial devices, including smartphones, tablets, laptops, TVs, wearable tech, smart home features, and beyond. tesa tape is highly versatile and capable of handling a huge variety of electronics adhesive needs, such as:
Battery Mounting

Lens Mounting

Component Mounting

Structural Bonding

Sealing and Cushioning

Shielding and Grounding

Lamination

Encapsulation

And much more
To serve these many functions, there are a diverse number of different types of electronics tape offered by tesa. You might often find tesa acrylic foam tape, tesa double sided tape, tesa PE foam tape, and more all included inside your smartphone, fitness tracking watch, or other gadget.
tesa Tape — Appliances
For premium appliance tape solutions, look no further than tesa tape. If there's a use for adhesives in the appliance industry that you can dream of, tesa almost definitely has something to offer. Between commercial-grade appliances and the convenient tools you use at home every single day, there's a good chance you'll find some tesa tape inside. That can mean anything from ovens and cooktops at your favorite restaurant to the refrigerator and freezer in your very own kitchen, as well as washing machines, dishwashers, and further. Some of the different ways tesa tape is utilized within appliances include:
Control, Display, and Design Panel Mounting

Adhering Coils

Securing Doors, Shelves, Bins, and Cooktops for Transport

Air Permeability and Venting

Constructive Bonding

Reinforcement Bar Mounting

Decorative Trims and Emblem Mounting

Glass Mounting

Surface Protection

And much more
There are many varieties of tape utilized by tesa and its patrons to keep appliances safe and secure. Among these, you'll find adhesive solutions for reliable and firm bonding no matter how bumpy the transportation journey may get, advanced securing for loose parts like a refrigerator drawer or oven shelf, and foaming process tapes for the ultimate safety with a premium bond.
tesa Tape — Building and Construction
In terms of the building and construction industry, tesa states that their "adhesive tapes are a proven technology that provides flexibility in design, faster processes, and a durable bond." Construction requires some of the most durable tools available and you'd be hard pressed to beat that. tesa adhesive solutions work beautifully whether building residential, commercial, or industrial properties, and can be used in the following ways:
Windows: Trim mounting and constructive glazing
Doors: Panel bonding, glass mounting, trim mounting, and more

Elevators: Reinforcement bar bonding, mirror mounting, flooring solutions, and more

Building Envelope: Structural glazing, stiffener and reinforcement bar bonding, and architectural panel bonding
Interior Fit-Out: Office partition solutions, flooring solutions, heated and chilled ceiling solutions, interior wall cladding, and mirror mounting
Building Wrap: Custom exterior, self-adhesive air and waterproofing systems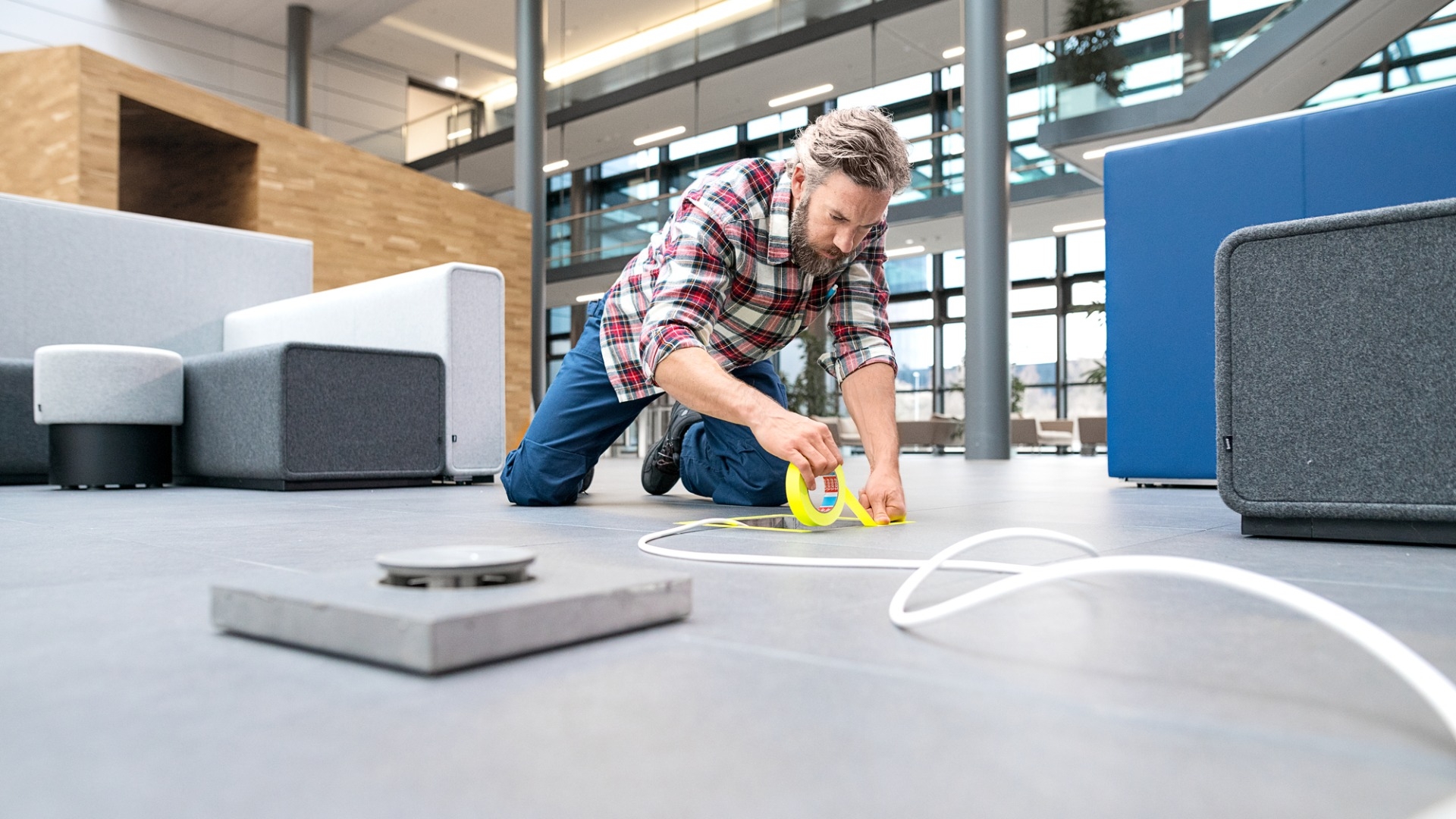 Because the company's construction and building tapes cover so many different applications within the industry, there are also nearly as many types of tesa tape best suited to them. This could be anything from tesa foam tape to tesa double sided tape — the options are virtually endless.
Fulfill Your tesa Tape Needs with IPS Packaging & Automation
No matter what industry you work in, there's a tesa tape solution that can make your life easier. tesa adhesives offer secure bonds and incredible protection without breaking the bank. Contact IPS Packaging & Automation today at (800) 277-7007 to get started!