Types of Damage Indicators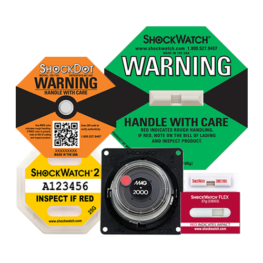 How Damage Indicators Help You
Damage indicators are handy tools for managing and monitoring your products throughout the supply chain process and different types can help in different ways. When researching damage indicators, you may have heard of the brand ShockWatch. ShockWatch is a leading manufacturer of these helpful products and offers a wide variety of options to assist you in auditing your shipping and handling processes. Sarkina carries a diverse range of ShockWatch damage indicators, each of which performs a different function. It's important to understand the ways these versatile gadgets can help you keep an eye on your supply chain and save you money in the long run, so let's break down the various damage indicators available to you. 
Impact Labels and Indicators 
Dropped or mishandled packages can quickly destroy a product, resulting in unhappy customers and significant unplanned expenses. This becomes especially problematic when the damaged package contains many items instead of just one. Thankfully, ShockWatch impact labels and indicators are able to help solve this problem. They detect and record any impacts during the shipping or transit process. This allows you to see where and when damage occurs and put a stop to any future mishandling, which saves you money by reducing harm and preventing the need to redesign your packages to minimize damage.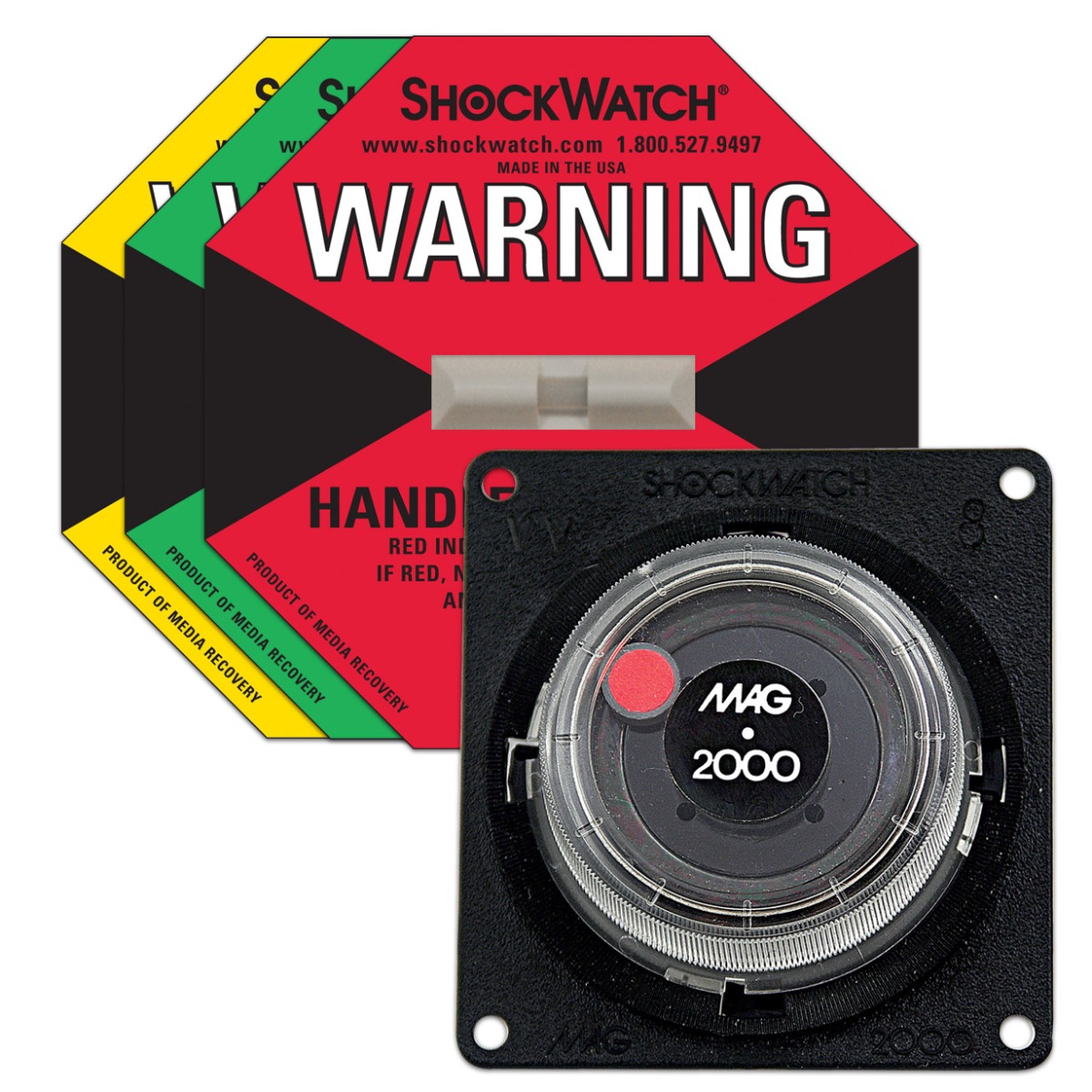 Advantages of Using Impact Labels:
Shows clear evidence of product and package mishandling during supply chain process

Minimizes product damage during transit or storage

Deters careless behavior and improves accountability from package handlers

Maintains positive customer relationships

Protects your bottom line
Industries that Frequently Use Impact Labels and Indicators:
Appliances

Medical

Furniture

Technology

Aerospace

Military and Defense
Tilt Labels and Indicators 
Keeping products upright and in place can be a difficult task even for the most seasoned packaging professionals. No matter how many "This Side Up" labels you place on the container or box, someone working on your supply chain is bound to ignore them or carelessly toss the package to its next destination. This is where ShockWatch's TiltWatch indicators come into play. They are reliable, cost-effective, and can help prevent damage to your products while in transit. These tilt labels will determine when a package is tipped or tilted and record the mishandling to inform you what's taken place. They are both moisture and tamper-proof and will not misread normal vibrations or aircraft take off angles as damaging tilts.  
Advantages of Using Tilt Labels:
Let recipients know to inspect products before accepting shipment

Protects manufacturer against inaccurate warranty claims

Deter careless handling and improves handler accountability

Clearly visible when placed onto box or pallet

Reduce product damage and ensure customer happiness

Protects your bottom line
Industries that Frequently Use Tilt Labels and Indicators: 
Commercial Appliances 

Automotive 

Technology and Computer Systems 

Telecommunications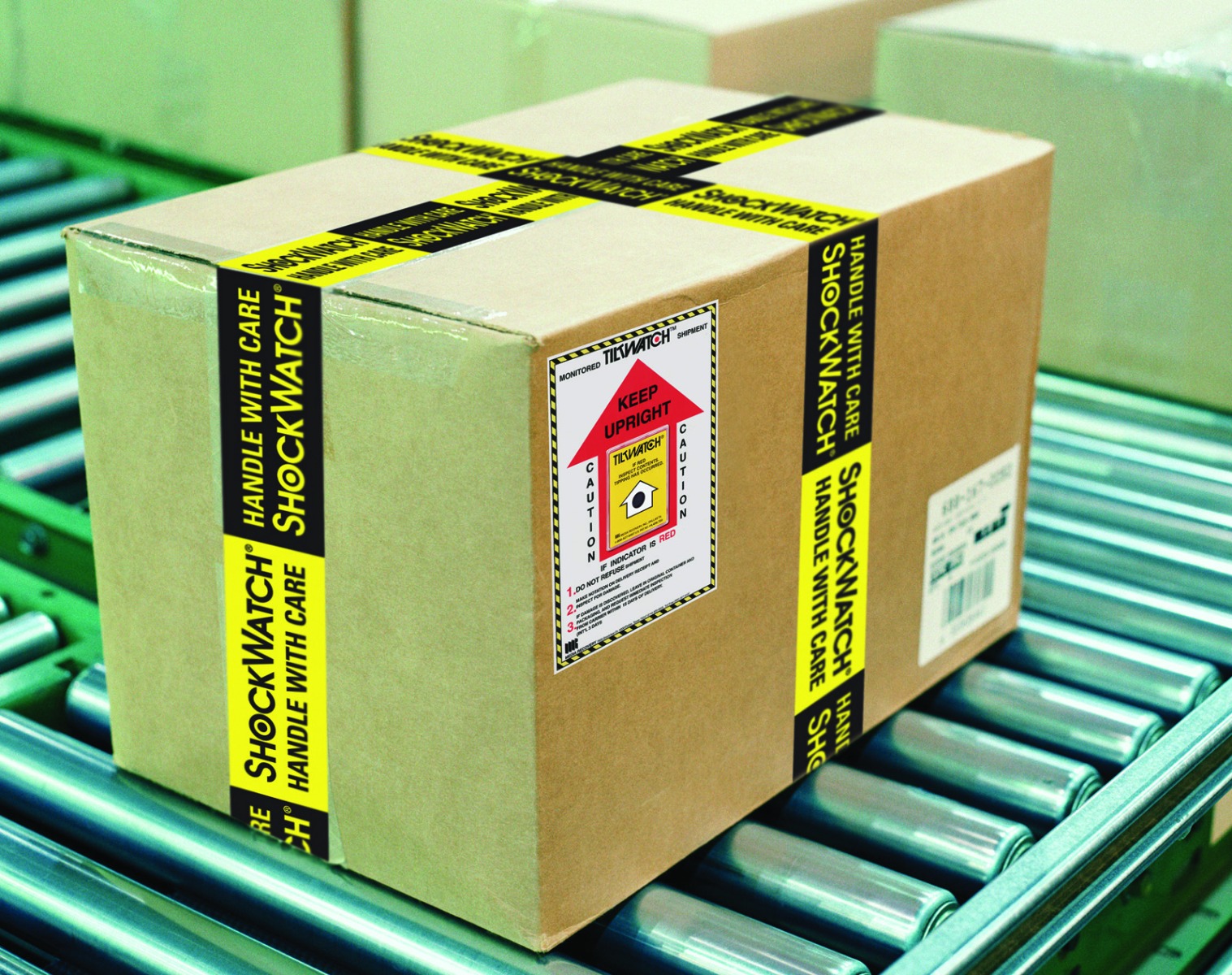 Temperature and Environmental Damage Labels and Indicators 
Certain products must be stored at specific temperatures and without harsh exterior conditions or they can be irreparably damaged. Oftentimes, when this type of destruction takes place, it's difficult to know the point at which it occurred during the shipping process. The good news is that ShockWatch offers a variety of damage indicators that show when and where extreme temperatures or harsh conditions transpired and hurt your goods.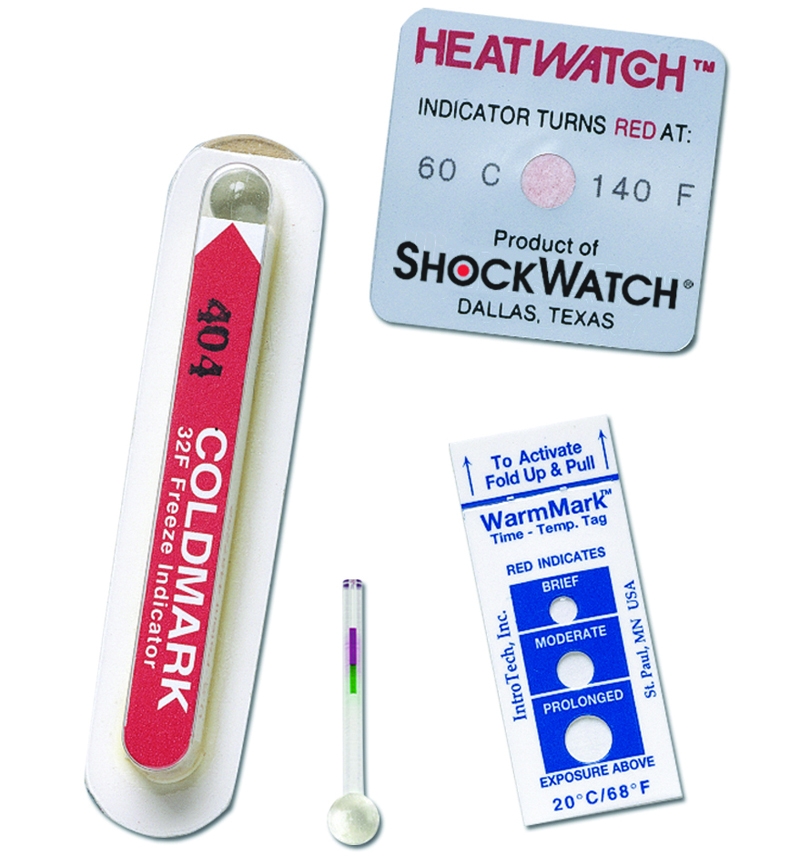 Advantages of Using Temperature and Enivronmental Monitoring Labels:
Safeguard sensitive or temperature-sensitive products

Reduce safety concerns regarding bacteria growth and contamination

Hinders careless packaging and handling by third-party services or employees

Minimizes in-transit product damage

Keeps customers happy

Protects your bottom line
Industries that Frequently Use Temperature or Environmental Monitoring Labels and Indicators:
Food, both Fresh and Frozen 

Plants and Gardening 

Live Animals 

Pharmaceuticals and Medical 

Chemicals and Adhesives 
Damage Indicators Assist Every Industry
No matter what industry you work in or what kind of products you manufacture or sell, ShockWatch damage indicators can help you. To help you make an even more informed decision about which type of damage indicator will work best for your items and shipments, we're offering our "ShockWatch Label Selection Guide" to you for free. Just fill out this form and we'll send it to you right away.