Angleboard, also called edge protectors or cornerboard, is a convenient tool that keeps the edges and corners of your pallets safe from dents, dings, and damage. During transit, it provides the protection your goods need to help them reach the customer safely and without harm. This means that you won't be faced with unnecessary added expenses, wasted labor time, or fruitless attempted insurance claims.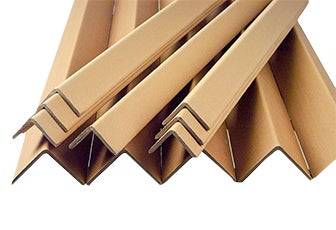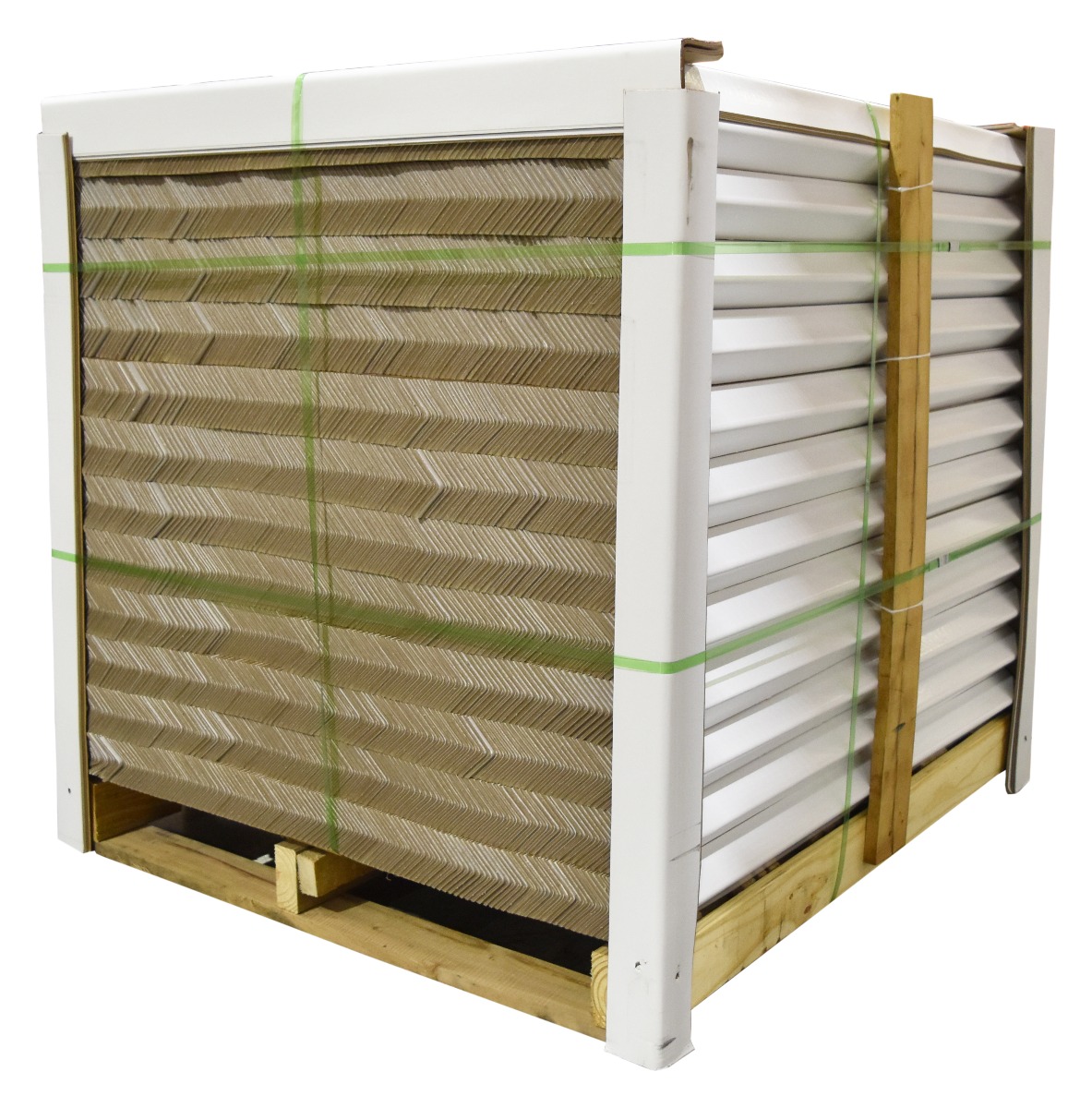 How are Edge Protectors Made?
Angleboard, which is manufactured by global packaging leader Signode, consists of multiple layers of rigid paper that are held together with powerful water-based adhesives. After the paper is bonded, it is covered with biodegradable, water-resistant coatings. Generally, the paper that goes into making Angleboard consists of up to 100% recycled material.
Where Does Cornerboard Go on a Pallet?
As the names cornerboard, Angleboard, and edge protector all imply, this handy packaging tool can cover the corners, angles, and edges of your pallet. Use it to secure these spaces from external damage or the stress that's caused by strapping and restraints, as well as to add reinforcement to your boxes' interior corners.
What Problems are Solved by Angleboard? 
The benefits to utilizing edge protectors are immense. Customers expect to receive their goods unharmed and in superb working condition. By using Angleboard as a protective measure, your pallets and products are more likely to arrive at their end destination looking great and operating perfectly. Without cornerboard, your client may very well receive damaged items that can't be sold, leading to unhappy customers and expensive additional costs for you.  
Need More?
This was a helpful explainer, but there's so much more to know about Angleboard, manufactured by Signode. That's why we're offering a Cornerboard Basics Whitepaper at no cost to you! Simply enter your information below and we'll email it right to your inbox!