What is the Industrial Internet of Things (IIoT)?
Have you heard this term being thrown around in almost every industrial manufacturing article out there? What's the deal with the Industrial Internet of Things (IIoT). Besides, the pretty ugly acronym, it's a big deal for manufacturing and it's here to stay. The Industrial Internet of Things, also known as the industrial internet, brings together smart machines, big data analytics, machine to machine communication, and people at work. Think of it as a massive network connected by communication technology. Smart machines are better at collecting, analyzing, and communicating data than humans. This new tech is making it easier for businesses to make smarter, and faster business decisions than ever before.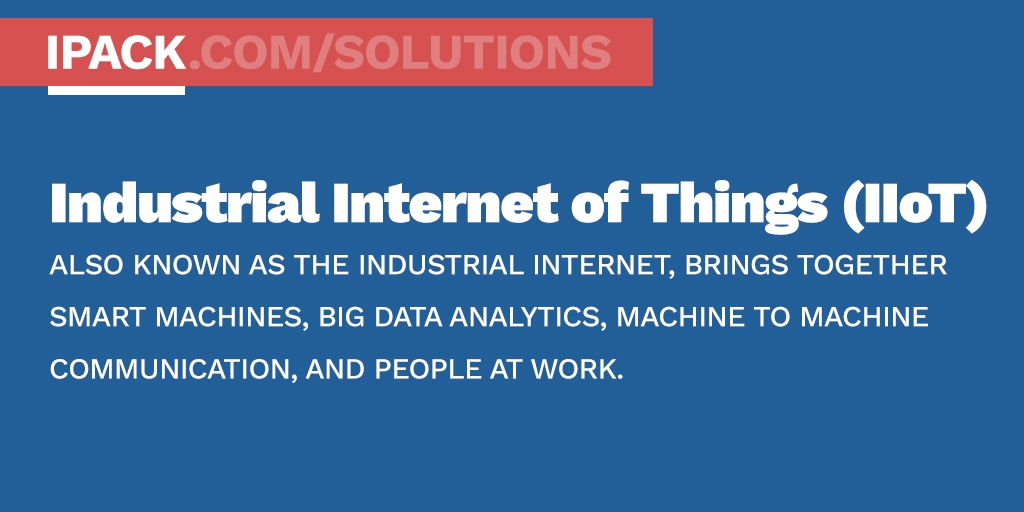 Driving industrial growth
The Industrial Internet of Things is the driving force behind improving operational efficiencies. It's a great tool for finding growth in ways not possible before. The use of connected devices and machines for analyzing data smarter and quicker than ever before gives businesses a greater advantage. There's 3 main ways companies can use the IIoT for new growth:
Boosting revenues through increased production
Hybrid business models
Harness intelligent technologies to change their workforce
It can also point out inefficiencies. This saves time, money, and supports business intelligence efforts. We're all looking for that new, cutting-edge, technology that will help take our productivity to new heights. With the Industrial Internet of Things, this is possible between multiple technologies. It's not just one thing, it's how they're all connected. For manufacturing, there's great opportunities for quality control, supply chain traceability, and sustainable green practices.
Industrial Internet of Things and packaging
This is the 4th industrial revolution and it's coming fast. Leading industrial manufacturing companies are already using technology to improve their packaging success. The Industrial Internet of Things (IIoT) optimizes the capacity for continued growth and is already changing the way industries work. It can be used to track shipments, and better yet to see how long those trucks will hold over the year. It can track how your packaging equipment & automation is increasing production and making your packaging operation successful. Being able to highlight the best and worst part of your operations swiftly gives you a major advantage on other companies. And if you're not already doing it, you're losing the race.
(Read more on packaging equipment & automation)
---
Follow our Knowledge Base for the latest blogs on packaging supplies, equipment, case studies, and more ways to save money.
Don't forget to follow us on LinkedIn, Twitter, and Facebook and click those share buttons below if this post helped you.