Easypack Quantum XTW paper packaging system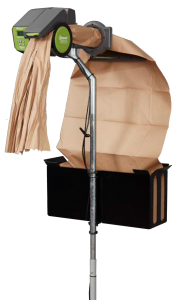 The new Easypack Quantum XTW is a paper packaging system designed with high volume in mind. This void fill system that utilizes fanfold paper. This paper style makes it easier to convert large quantities of protective packaging materials. Perfect for packing sharp objects, loose items, and filling the voids in packages to reduce dimensional weights. Users can load a 30-pound paper bundle in a matter of seconds, by lifting it via the paper straps. The blade-less machine offers safety benefits and has been designed to eliminate paper jams so there is virtually zero downtime.
Get consistent production at a high volume with the Easypack Quantum XTW paper packaging system. The fanfold design creates void fill from the first to last sheet of paper in a minimal amount of space. There's 500 cubic feet of paper packing materials in this system, stacking 5 bundles of paper. If protecting your products requires an on-demand process, this is a great match.
Telescoping head
The head of the machine adjusts forward and backwards for better use. This moving head minimizes the operators' range of motion for improved comfort and productivity. It also allows easy customization to your workstations.
Intuitive interface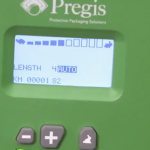 There's no one size fits all when it comes to packaging. You're always looking for something that's custom to your process. The intuitive interface of this paper packaging system allows operators to set the machine to dispense different lengths of paper. The operators control the amount of paper being used. This easy to use system cuts down on training time for new users.
Sustainable design
The Easypack Quantum XTW uses 100% recycled, recyclable, and biodegradable paper. That telescoping head that we mentioned seems to float in the air. It virtually eliminates paper jam during the packing process. The machine is a small footprint as well. It can be fit as a floor stand, table mount, or a custom installation for your needs.
Use the form to the right to get in touch with us today about this new paper packaging system.
See also:
---
Follow our Knowledge Base for the latest blogs on packaging supplies, equipment, case studies, and more ways to save money.
Follow us on LinkedIn, Twitter, and Facebook and click those share buttons below if this post helped you.