Plastic packaging is likely the most common form of packaging on the current market, but concerns over proper recycling expectations remain. It would be in many business' best interests to put more emphasis on their recycling and environmental concerns, which makes it all the better to meet growing standards in the industry overall.
Packaging Europe reported that a national United Kingdom recycling campaign called Pledge 4 Plastics was launched by the country's government in an attempt to increase the collection of plastic packaging after it is done being used. Recycling levels in the country have held stagnant in recent reports, the news source found, and if that trend continued it will only become more difficult for the industry to keep its costs and resources in check.
The news source added that the campaign is expected to push many sources of plastic into the public eye, not just the typical recycled resources like water and drink bottles. All types of plastic bottles, such as those holding cleanliness products and toiletries, will also be focused on, as will plastic food tubs, pots, and trays.
"The UK has made tremendous progress on recycling over the last 10 years, building a stronger circular economy and greener society, and this reflects a lot of hard work from industry and local authorities, alongside a desire from residents to do more," said former Resources Management Minister Dan Rogerson. "This is another great initiative to boost the recycling of plastic packaging which has our full and ongoing support – I've already made my pledge and encourage others to sign-up to do their bit."
Confusion about recycling means
Movements like these can be vital when considering the relative unknown factors that can go into the industry, according to Packaging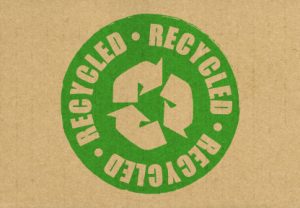 World. One key measure comes from an online poll by the Institute of Scrap Recycling Industries and Earth91, which found that more than half of respondents did not understand what was acceptable when it comes to recycling plastic products.
"With more and more plastic being produced, it is essential that plastic products that have reached end of life enter the recycling stream," said Robin Wiener, President of ISRI. "As long as confusion reigns, consumers are apt to throw plastics away that should be recycled. This Earth911/ISRI Opinion Poll demonstrates a strong need for additional education, particularly by municipalities, on what can be recycled and how to do it."
When looking back at the poll, which was answered by a little over a 1,000 people, we see that about 37 percent of people know how much food contamination in their products is acceptable, and only 28 percent know what types of plastic their local municipalities will take in local recycling efforts. The rates of people who knew where they could recycle plastics or understood what recycling numbers mean were both below 20 percent. As a result, anything the packaging industry can do to improve market perceptions may have long-term advantages.
Some use plastic lookalikes
In some cases, companies are cutting down on their use of plastic entirely, and in those instances users may not even know they aren't using plastic. Vista Packaging, a company out of Brooklyn, New York, launched a bio-sugar tube packaging to replace traditional plastic cosmetic and personal care products. These are 100 percent recyclable, but can be easily mistaken for fossil fuel-created products.
Plastic-tube packaging has been said to help contribute to packaging waste, as well as damage to the world's ecosystem that can harm the environment. Approaches to the market like this will likely help turn the tides, and will hopefully inspire many other companies to follow suit.