Packing products have many specific demands depending on the companies that ship them, and as a result, equipment manufacturers are increasingly working to meet production needs and desires.
According to Food Processing, product differentiation is a common trend among many food manufacturers, and that makes things more difficult for equipment manufacturers as they'll need to strike a balance between demands for production, throughput, and peak flexibility.
One company that has seen these demands firsthand is a snack food company based in Phoenix. As kettle chips have become a popular treat among many shoppers in recent years, the company has updated its production and packaging systems accordingly. With newfound public interest in flavor varieties, however, the company needed to make further changes to its equipment, as its continuous motion twin-jaw bag was not flexible enough. Instead, the company replaced it with a single-jawed bagmaker that allowed for simpler product switchovers and made it easier to ship products themselves over time.
Accordingly, one of the main advantages that has resulted from packaging improvements is a new focus on advanced controls that assist in keeping complexity as low as possible, helping to minimize any on-the-fly decisions that operators might need to make.
New Innovations and Developments
The news source went on to mention several specific improvements that companies have made to their different equipment systems. These include a seasoning system that's attached directly to the packaging equipment that can make for more straightforward packaging and better-quality application of the seasoning itself. Other improvements include a proportional delivery system that replaces normal slide gates, which help food manufacturers simultaneously package as many seasoned varieties of a product as the total number of filling machines they have on-premises.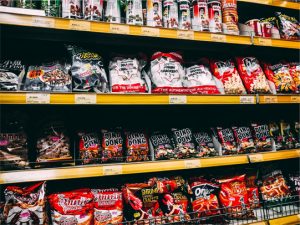 These systems are said to provide "smoother transition points and less stress on the product," one assistant plant manager for the equipment production company Heat and Control argues. After the new equipment improvements were made, consumer complaints regarding incorrectly seasoned products fell by an incredible 50 percent.
Consumer preferences are also changing throughout the industry, and many manufacturers are helping to provide easier means to meet those trends. Some equipment has allowed vertical machines to transition directly between different types of production — from pillow packs to stand-up pouches, and some even have cassette units to make switching styles that much easier. Modular designs are also steadily growing in production demand, which is allowing for better production of typical bags with no real issues.
Liquid Production Improvements Also Seen
Plastics Today added that liquid-based products are also seeing high sales and that companies are increasingly seeking new equipment improvements. One key innovation has been LiquiForm technology, which uses a consumable and pressurized liquid instead of compressed air to complete the formation of plastic containers, making it simpler, quicker, and less expensive to create and fill various bottles.
LiquiForm is said to be a breakthrough to production that helps connect the blower and filler of the equipment, and it's been in development for nearly a decade. Conventional production involves the initial aspects of the bottle to be blow molded, meaning that the bottle needs to be pushed into a specific form, and then filled in a separate machine. Streamlining the process will help many companies get their products out the door much faster as it removes a step from the overall process, helping ease the necessary process of bottle production and making new bottles much more cost-effective.