*Updated 05-18-18*
BXT3 exclusive features:
• Variable tension speed: This gives the operator complete control of the speed they want to apply the strap. It's a simple button that is pressure sensitive and easy to use. Users will love the ability to slowly start the strapping process, have room to adjust the packaging to their needs, and finish the tensioning at their own speed.
• Real time indication of tension force: The reliability of the process goes up and operating errors go down. You're getting an accurate indication of the amount of tension being applied in either Newton or Pound. Easily adjustable on the touch pad, you can trust that you're getting the correct amount desired with every application.
• Favorite strapping function: This is great for use with recurring packaged goods that have different setting requirements. Say you consistently package one product a certain way with heavy tension force and weld time, and another product with less force and time. You'll be able to quickly switch between the two presets with this new function.
• Strap alignment indication: Never have a misaligned strap again! In the back of the tool there's a visible indication of the strapping alignment. Green is good, red is bad. Trust that you'll correctly insert a plastic strap during every application with this helpful indicator.
• 3-color display & acoustic signal for tool status: Helps avoid malfunctions during the tensioning, welding, and cutting process with easy to understand signals. The BXT3 will alert you when the entire process is finished, so you can remove the tool, by making the digital display green and using an audible beep. When there's an operating error, the screen goes to orange and with a tool error it goes red.
• Full touch display: Everything is touch screen capable these days, and this makes it simple to navigate through the adjustable settings. Located in the back of the tool, the operator can change the favorite strapping setting, welding time, soft tension mode, and tension force. They'll also be able to switch between automatic, semi-automatic, and manual setting, and lock the entire screen. Battery life, now shown in percentage, and strap cycles are other great features of the display.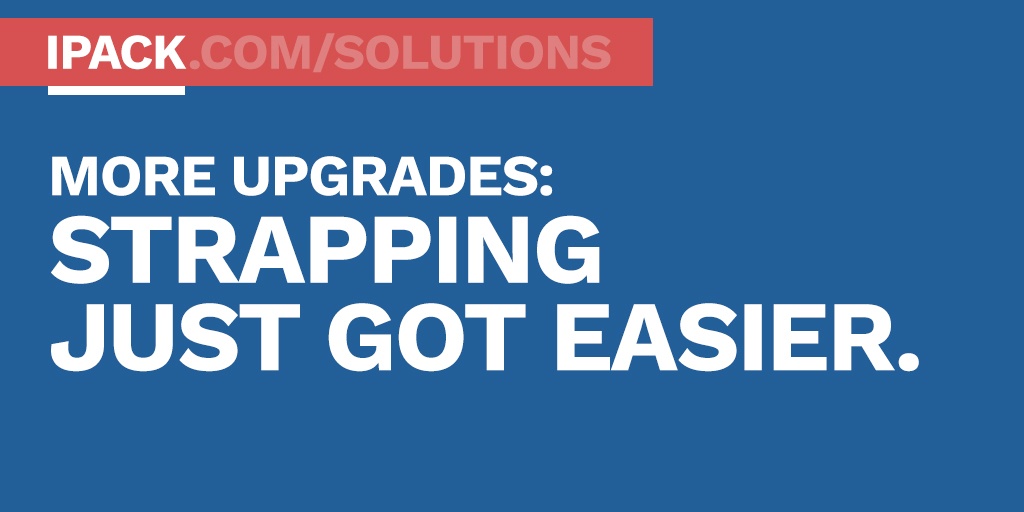 Easy operation
The new Signode BXT3 is perfect for when you want to switch between operation modes quickly. Maybe you want to tension the strap automatically for a faster process. You could want the ability to manually tension the plastic strap at your own pace, allowing for repositioning of the packaged goods. Maybe you're looking for that sweet spot which semi-automatic gives you. Options for the operator are front and center with this poly strapping tool.
Keep the tool clean and clear of dust and other materials using the new blow-through feature. It allows users to easily clean the tool by blowing through a hole near contact area of the tool. Overall protection went into the upgrading of these new models. The BXT3 has enforced mechanical parts, a protected electronic module and a protected battery.
Depending on which model you choose, you're getting an efficient poly battery tool to meet the needs of your company. Using Bosch Cool Pack Technology there's now 100% more battery life for each tool, decreasing strapping downtime and improving your bottom line. Each model provides up to 800 low tension cycles per battery charge. The "13" model gives you up to 400 high tension cycles, while the "16" offers up to 200, and the "19" boasts up to 300 per charge.
The BXT3 series
Light duty applications. Ideal for sensitive packaging goods that require soft tensioning. Low tension force range, 33-270 lb. Great for use in general logistics (light), retail goods and food products that may need lighter strapping applications. Up to 400 high tension cycles per charge, 800 low tension. Strap width: 3/8''-1/2''.
Medium duty applications. The all-around battery powered strapping tool for universal applications. Wide tension range, 90-560 lb. Works with the most common polypropylene and polyester strap widths between 1/2''-5/8''. Great for use in most industries where normal plastic strapping is required. Up to 200 high tension cycles per charge, 800 low tension.
Heavy duty applications. Intended for use in packaging that requires high tension force, 90-1000 lb. Designed to work in extremely rough environments and can be used as an alternative to steel strapping applications. Great for use in the construction, wood, and metal industry. Up to 300 high tension cycles per charge, 800 low tension. Strap width: 5/8''-3/4''.
How to use the battery powered strapping tool?
Signode's new line of poly strapping tools are easy to use and require less effort by the operator.
Place the plastic strap around the packaged goods.
Correctly insert the strap using the strap alignment indicator, remember that red means the strap is incorrectly aligned.
Using various tension speed, press the tensioning button until the set tension force has been reached.
The touch display turns green and sounds an audible beep to let you know the welding and cutting has finished.
Lift the handle away from the strapping and remove the tool.
For a longer look at the BXT3 in action, you can watch our other video here.
Service and Maintenance:
All models in the Signode BXT3 line include brand new parts that aren't interchangeable between generations or other brands. You can trust that you'll receive repairs or parts for your new Signode tool because IPS Packaging is here with you every step of the way. Our in-house tool repair center and team of qualified technicians will help diagnose any problem you may run into. We have a dedicated parts department that makes fixing and replacing even faster with a quick turnaround of 24-72 hours. Don't think we'll leave you hanging if you still have any BXT2 models! Until you're ready to upgrade, we'll still be able to fix those tools and parts for you when you need as part of our service.
Check out the models:
---
*Editors note. This post was originally published on July 19, 2017 and has been updated with the most up to date content.
Follow our Knowledge Base for the latest blogs on packaging supplies, equipment, case studies, and more ways to save money.