The Signode SLB (seal-less battery powered) combination tool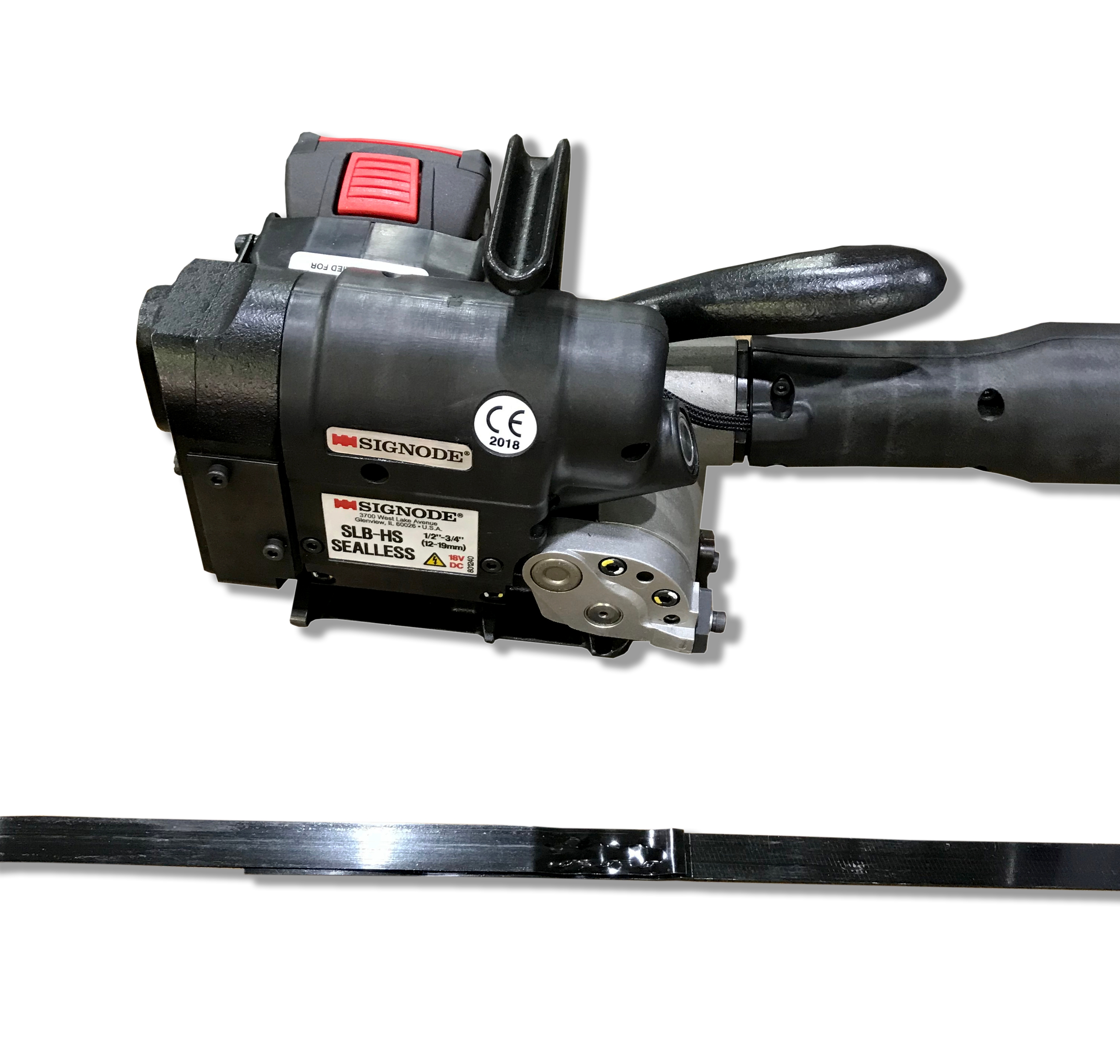 A new product from Signode is designed for use with steel strapping. The Signode SLB Seal-less strapping tool is battery-run with versatility in mind. It works with strapping with widths of 1/2'' and 3/4''. This tool bands and applies a seal-less joint to connect the strapping, perfect for heavy-duty applications. With Signode's battery powered design, strapping can be done with a simple click of a button.
Steel strapping versatility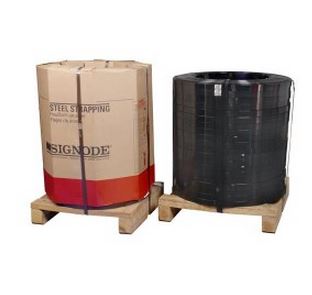 The Signode SLB strapping tool is so easy to use that it can be operated with a single hand. It's lightweight, and easy to pick up and use wherever your application needs. It comes with 2 batteries and 1 charger, the li-ion batteries make sure you're getting maximum tension from the tool. Because of the lightweight battery and the tool itself, an operator can move around with ease unlike pneumatic tools.
Compared to other tools for similar size steel strapping, the SLB is much lighter and easier to use. Adding to its versatility, each key part of the tool is easy to access for maintenance. This lowers the down-time for tool repairs in the future if it may break-down.
Mobile technology
Bluetooth technology is used for the Signode SLB. You're able to change the tension via an app on your phone. No more messing around with the tool to get the tension you want with your straps. It's now all in a simple to use app that connects directly into the tool via bluetooth.
SLB steel strapping tool specifications
Used with steel strapping
Strapping size of 1/2'' to 3/4''
Seal-less seal type means no seals required
Includes Li-ion battery
---
See also:
Get in touch!
Use the form to the right to get a quote or call as at 800-277-7007. Ask us about the Signode SLB steel strapping hand tool.
Follow our Knowledge Base for the latest blogs on packaging supplies, equipment, case studies, and more ways to save money.
Follow us on LinkedIn, Twitter, and Facebook and click those share buttons below if this post helped you.