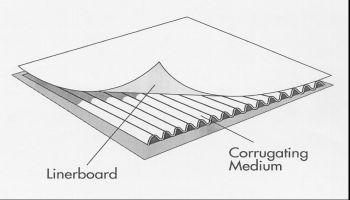 There are some basic components for corrugation.
These basics include:
The central fluted component of corrugate is called medium .
Mediums, like liners are identified by basis weight. Common medium basis weights are 26, 30, 33, 36, and 40.
The flutes in medium form arched structures, when fixed to the liners give the board it's thickness or caliper.
A starch and water based adhesive is used to bond liners to the medium.
Additives can control characteristics, regulate viscosity and lend varying amounts of water resistance to the bond.
Flutes in a vertical mode form columns which give corrugate it's great strength to weight advantage.
IPS Packaging was established in 1976 in Greenville, South Carolina as a small, family business. As one of the top ranking companies in South Carolina, IPS Packaging has continued to grow in the packaging industry throughout the United States and abroad. Even with the broad scope of sales regions, IPS Packaging is still able to provide the highest level of customer service.  For more information on IPS Packaging's packaging solutions, call 800.277.7007 or email our
Sales
team.