Know what you're talking about when it comes to corrugation
There's a lot to know about there when it comes corrugation and boxes, it can be confusing. Use this quick reference guide on corrugation terms to start.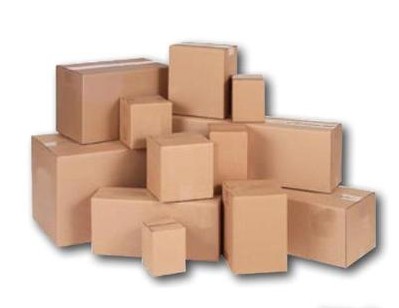 Broke
Paper trimmings, paper damaged due to breaks on a paper machine or not manufactured to the required quality specification. Broke is usually fed back into the paper manufacturing process.

Carton Dimensions
Dimensions refer to the interior of a carton, measured in millimeters of Length x Width x Height. Length (L) is the longer side of the opening and Width (W) is the shorter. Height (H) is the length between the openings on either end.
Learn more: How-To Guide: Measuring Boxes
Cellulose
The main fibrous material in paper.
Corrugated Box Plant
An operation that has both corrugating capability and converting equipment. Most corrugated boxes throughout the world are produced in integrated box plants.
Corrugated Fiberboard
This material refers to the composite structure formed by gluing one or more sheets of fluted, corrugated material to one or more flat facings of linerboard.
Single-wall carton
This is a corrugated fiberboard carton made by gluing a sheet of fluted corrugated material between two flat sheets of linerboard.
Double-wall carton
This is a corrugated fiberboard carton made of three sheets of linerboard interleaved with two sheets of fluted corrugated material.
Die Cutting
The process of cutting a corrugated sheet into a shape which will convert to the required box size when assembled. A rotary die cutter uses a cylindrical die and is generally capable of higher speed than a flatbed die cutter, as the sheet flow basically continues. A flatbed die cutter uses a flat die and the corrugated sheet momentarily stops to enable the required cutting. This method provides both high accuracy and intricate shapes not available from the rotary process.
Double-facer
A double-facer, or double backer, is the part of a corrugator which bonds single-face board to another liner to produce a double-faced corrugated sheet.
Flute, Corrugation
This refers to the wave shapes, or ridges, that are pressed into a sheet of material that has been softened by steam. This material is then sandwiched between flat sheets of material to form corrugated fiberboard. Flute serves as protective cushioning and helps strengthen a carton. Different widths and configurations offer distinctive performance advantages. Corrugated cartons feature either of the types below.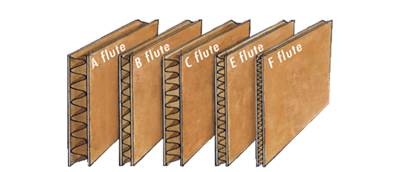 A-Flute : Flute thickness of 4.7 mm
B-Flute : Flute thickness of 2.5 mm
C-Flute : Flute thickness of 3.6 mm - Depending upon the stacking strength, puncture resistance , crush strength required for the carton, one of the above three commonly corrugations are used in single-wall, general-purpose cartons. A-Flute has excellent stacking Strength, B-Flute has good puncture resistance and C-Flute has the optimum combination of both.
E-Flute : Flute thickness of 1.5 mm
Is generally used for light applications such as Pizza Boxes, Mailers, Shoe boxes etc.
BC Flute
This flute is a double-wall combination made from one B-flute, single-wall sheet and one C-flute, single-wall sheet. The result is a strong corrugation used when extra thickness or stacking strength is needed.
AC Flute
This flute is a double-wall combination made from one A-flute, single-wall sheet and one C-flute, single-wall sheet. The result is a very strong corrugation used when extra strength is needed.
Folding Cartons
Multi-layer paperboard cartons which are printed/coated and cut into carton blanks. The carton blanks also incorporate creases, which enable the carton to be formed for packaging the customer's product.
Functional Coatings
The lamination of polyethylene and/or plastic or foil films to paper substrates, providing a water or greaseproof barrier. Typically used in high humidity applications in both tropical and cold temperatures, for use with meat, seafood, pet food, fruit and produce.
Kraft
This term describes the natural, unbleached corrugated fiberboard used in making cartons
Linerboards
Linerboards form the inner and outer facings of corrugated fibre boxes and are chosen for their structural and/or decorative properties. They can be made from white or brown, kraft or recycled fibres, or a blend of both.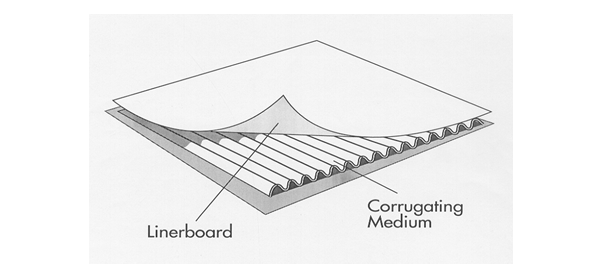 Mechanical Pulp
Pulp produced by reducing pulpwood logs and chips into their fibre components by the use of mechanical energy, via griding stones or refiners.
Pasting
Two, three or four plies of paper and paperboard are glued together to form a solid fibreboard with a thickness ranging between 0.8mm to 3mm. The boards are used for a variety of applications such as shoe boxes, screen printing, display boxes, board games, book covers and ring binders.

Printing
Most printing of corrugated board is done by the flexographic method, which can be thought of as a sophisticated method of printing with rubber stamps. Flexo printing is used for both pre-print and post-print applications. Most printing on corrugated boxes is done in the conversion process after the corrugated sheet is produced, ie. post-printing. Pre-printing refers to the process of printing a design or pattern onto a roll of paper before it proceeds to the corrugating stage. This process is typically used for high volume jobs where quality printing is required.
Pulp
Primary raw material from which paper is made. A fibrous product produced by mechanical or chemical processes, or a combination of both.
RSC
This is the abbreviation for Regular Slotted Carton, the most commonly used style of carton. One side is glued, taped or stapled during manufacturing, making this carton well suited for easy set-up, filling, and closure.
Sheet Feeder
A corrugating plant that has no converting equipment and produces only corrugated sheet. Its customers are typically independent sheet plants. The term 'sheet feeder' can also mean the device at the front of die cutters/flexo folder gluers.
Sheet Plant
Comprises converting equipment and does not produce its own corrugated board. Typically, sheet plants are smaller operations offering their customers personalised service.
Single-facer
The section of a corrugator which forms the corrugated shape in the medium, applies adhesive to it and then bonds it to the flat linerboard. The output from a single-facer is referred to as single- face board. Most corrugators have more than one single-facer to enable different flute sizes to be used.
---
See also: