Strapping tape uses
Strapping tape is used regularly to protect delicate surfaces, secure loose parts, and protect key components against shocks and mechanical stress during transport. These tapes also are used in bundling and palletizing all sorts of transport units.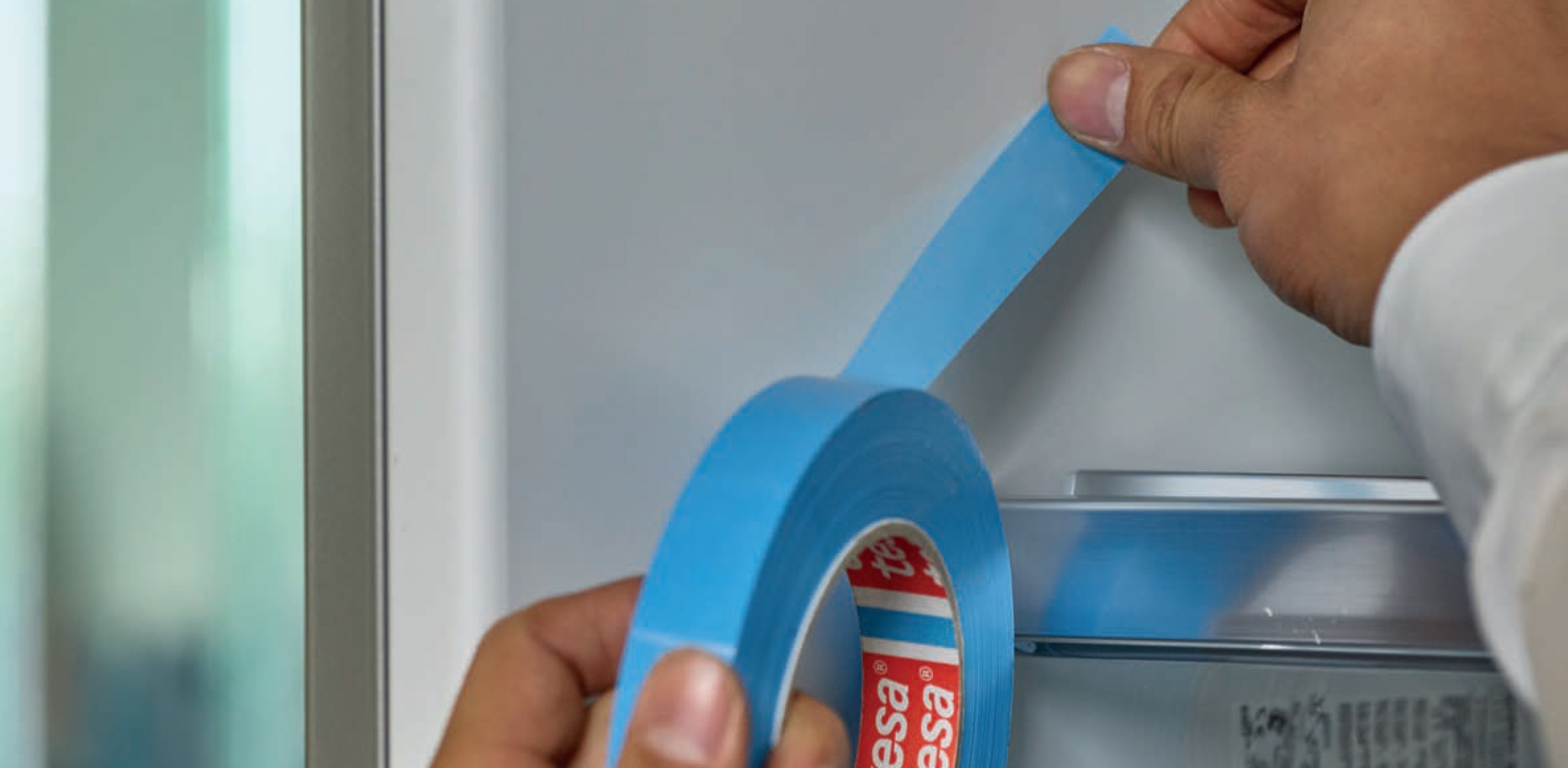 There's a few features of strapping tape that come to mind, but there's one in particular that stands out. This type of packing tape has strong and sturdy backings that let the tape absorb high tensile strength while displaying low elongation.
When talking about some of the strongest packing tapes in the industry, IPS Packaging recommends Tesa strapping tape.
You may also find this type of tape called TPP tape or tensilized polypropylene. 
Other features of TPP tape:
Thick and strong backing
High strength and low elongation
Highly stain- and adhesive-transfer-resistant
Prevent costly claims resulting from transport damage
Packing tapes with high strength are commonly used to secure movable parts, such as doors and hinges, against damage caused during shipment. Think about the shocks and mechanical stress that happens during moving and handling, transport, warehousing, and even installation. That's where strapping tape comes in to secure these moving parts and entire loads. To prevent slipping, tearing, breaking, and residues, reliable transport-securing tapes need to be able to cope with all kinds of physical stress. If you're not using the right stapping or packing tape, you're hurting your bottom-line from product shipping damage.
Features
• High resistance against slipping, tearing, and breaking • Strong protection against wear and tear • Highly stain and adhesive-transfer resistant
Benefits
• Reliable protection against transport damage • Reduction of costs for handling of claims • Positive end-user experience
Safely bundle and palletize transport unit
Before loose or packaged goods can be transported, they need to be bundled or palletized. Strapping tapes are excellent at preventing products and loads from moving and shifting. They have minimal elongation while under pressure from the stresses of shipping. Their excellent adhesion holds to a variety of surfaces including; metal, plastics, cardboard, and protective films.
Looking for the right tape? Check out tesa® 4289
Features
• Excellent adhesion to various surfaces • Strong resistance against stress during transport • Highly stain and adhesive-transfer resistant
Benefits
• High level of safety for personnel handling transport units • Reduction of transport damage • Reduction of costs for handling senders' claims
---
Looking for more info on tesa?
Automotive Industry Tapes from tesa
Follow our Knowledge Base for the latest blogs on packaging supplies, equipment, case studies, and more ways to save money.
Follow us on LinkedIn, Twitter, and Facebook and click those share buttons below if this post helped you.