Have you found yourself in any of the following situations?
Your packaging speeds can't match the pace of your production
Your packaging and product damages are increasing
The quality of your packaging reduces throughout each shift
Your packaging supplies take up too much warehouse space
Packaging automation solves the problems listed above and many others when incorporated correctly. If you're on the fence about packaging automation, here's some of the reasons why you should consider it for your company. 
Reduce Employee Injuries & Fatigue
Your employees may be suffering from chronic injuries developed from their work environment. Whether it's forming a box by hand or using a hand-held tape dispenser, these repetitive motions can cause serious damage over time  Being dependent on employee labor, if one employee misses a shift, your entire schedule is thrown off. With the current damage rates starting around 10% you start to ask yourself "are there ways to save money and increase our packaging consistency?"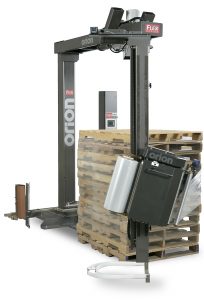 Keep Up With The Increasing Demand
With the pressures mounting from both internal and external demands, companies are constantly looking for ways to improve the process, increase throughput, and increase consistency. It's not very hard to get behind when your packaging department is manually operated and you have something come up. Again, if one employee calls out sick, gets injured while sealing cases, or just slips and falls, your packaging productivity slows down. You may even have to train someone new how to do a new job and move people around. 
These types of scenarios can cause for more human errors. With automated packaging equipment, you don't have to rely on human employees nearly as much meaning you can stay consistent and ramp up your packaging speeds, packaging consistencies, and packaging quality. 
Improved Process, Increased Throughput
Writing and reading about packaging automation is an easy task, especially when compared to proving that it is the right decision for everyone's company. It's also a pretty sure bet that not every company has automation equipment on their top priorities list due to the upfront cost.
Improved the process, increased throughput: two of the main reasons you should switch to automated packaging. With Automated Packaging equipment, you will use far less products. For example, a typical Stretch film machine can stretch the plastic sheeting by 260% when the typical human can only stretch around 10 -15%. Not only are you using less plastic sheeting, but you're also saving money by getting a nearly three for one deal when you order one roll of plastic sheeting. 
In theory, the idea of automation is a really solid way to increase consistency and save money, but there are several questions to be asked: 
"How do I know if packaging automation is right for our company?" 

"What do I look for?"

"Where do I start and what is my potential ROI?"
First off, the solution should always be a simple easy upgrade with the idea of adding future products as your company and industry transition between seasons, products, and other challenges. It should also allow for your employees to transition between products with very little efforts and training. 
Secondly, you should always remember that these are machines, just like your vehicle, these too need preventative maintenance to maximize their full potential. Depending on where you purchase your equipment, you can also get a maintenance program at little or no cost.
Lastly, the materials, or consumables that your machine will use can play an instrumental role in their functionality. To perform at their highest potential, they need high quality and consistent materials.
Companies that are often conscious of their costs and quality are often looking to add the benefits of automated packaging after adding up all of the factors such as their potential ROIs, overall costs of employee absences, health and safety issues/liabilities, packaging waste, and administrative overhead. It's critical that these factors are considered when determining if packaging automation is right for your company or not. 
Call today to speak with an automation specialist! 888-922-1622