Ready for shipping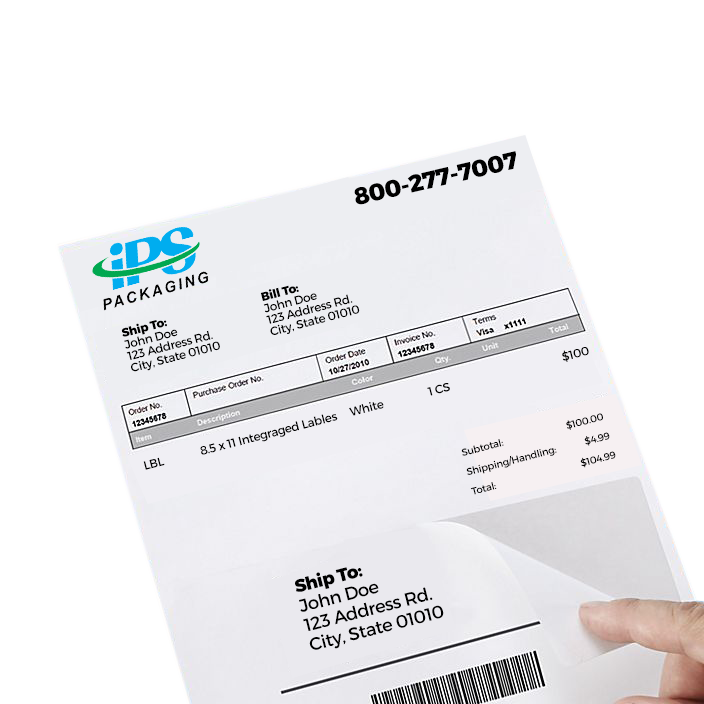 You've finished packaging your products and they're ready to be shipped. You're just waiting on one last thing. The labels. We're talking shipping labels, packaging lists, invoices, tracking numbers, etc. With integrated labels and sheets you can put everything on one sheet.
Integrated labels are broadly used in the following industries:
Logistics
Healthcare
Ecommerce
Healthcare
We're able to source these labels for whatever application you may have. Maybe you need them for warehousing and inventory, you could put them to use in return merchandise, and even return address labels.
Integrated labels, form labels, and packing lists
At IPS Packaging, we carry a wide variety of labels, ribbons and packing list envelopes. It's not just our stock options, we can supply custom made integrated labels for any process. Just because you don't see a certain product online, doesn't mean we can't get it for you. We've sourced labels for many different companies, each requiring a specific solution for there labeling application.
Now printing
If you're going to be using integrated labels, you'll also need label printers. Printing your labels on demand is the most efficient way to use these labels. With the integrated labels, there's no need for multiple labels for each shipment, you can fit everything on one page. These labels can also be customized with your logo to increase brand awareness.
The details
Integrated labels are used in numerous industries; manufacturing, logistics, Ecommerce, and more
Labels are backed with an adhesive liner that goes the whole length/width of the sheet
Combines inventory labels, return labels, packing lists, tracking numbers, invoice information
8.5 x 11 paper
---
Follow our Knowledge Base for the latest blogs on packaging supplies, equipment, case studies, and more ways to save money.
Follow us on LinkedIn, Twitter, and Facebook and click those share buttons below if this post helped you.