IPS Packaging wins Excellence in Delivery award from Honda Power Equipment
IPS Packaging was recently honored at the Honda Power Equipment Supplier Conference 2018. We were awarded "Excellence in Delivery" for supplying accurate and on-time deliveries. We were one of 10 companies selected out of hundreds of suppliers for Honda Power Equipment. Honda produces over 2 million small engines a year and over half a million self-propelled lawn mowers.
This is a testament to our warehouse mission statement purpose of meeting our customers' expectations of quality and service, our objective of providing a consistent level of service, and our commitment to focus our efforts on teamwork in pursuit of operational excellence.
Congratulations to our Greensboro warehouse team for their outstanding work!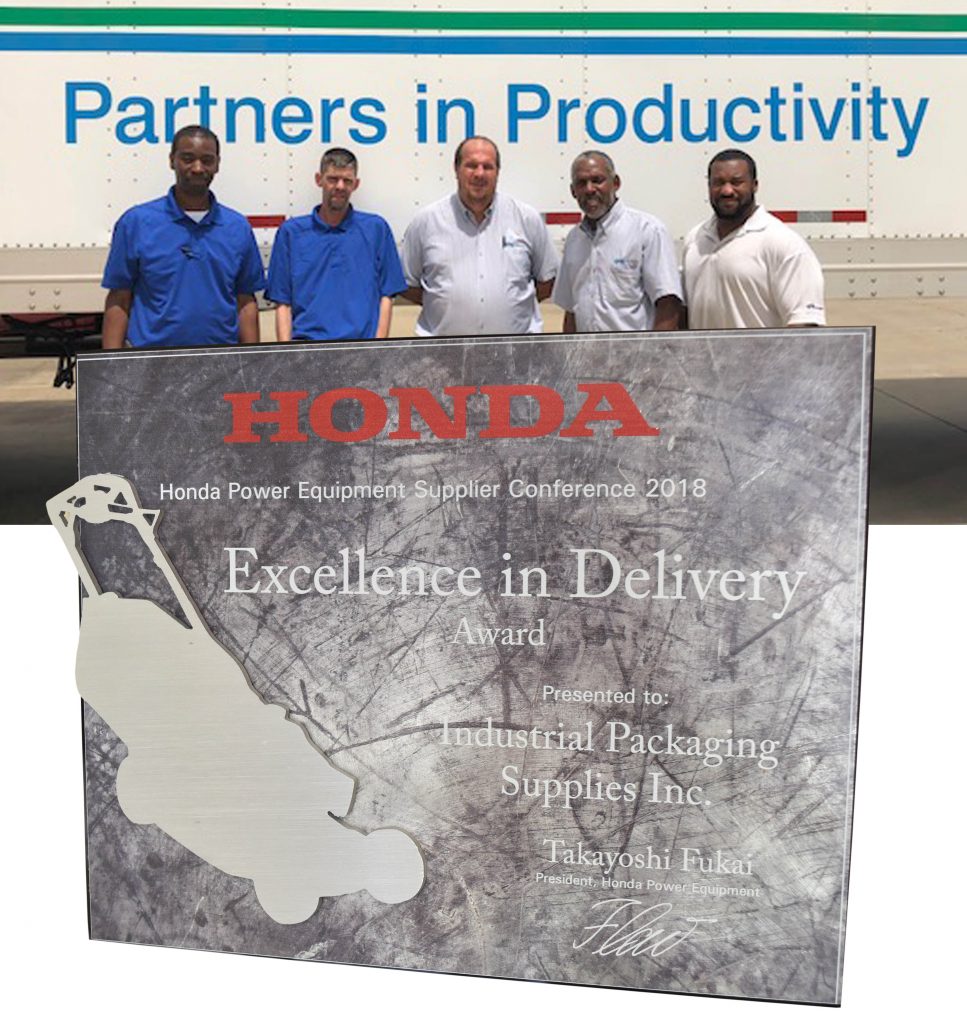 ---
Follow our Knowledge Base for the latest blogs on packaging supplies, equipment, case studies, and more ways to save money.
Follow us on LinkedIn, Twitter, and Facebook and click those share buttons below if this post helped you.