What is MicroFoam?
Microfoam protective packaging material incorporates 50,000 closed cells per cubic inch for superb cushioning, void fill, thermal, vapor transmission interleaving, surface protection and insulation. Microfoam sheet foam is a versatile material with unlimited applications across a wide range of industries. Available in sheets, rolls and laminated forms, micro-foam sheet foam is the only low density polypropylene sheet foam product on the market.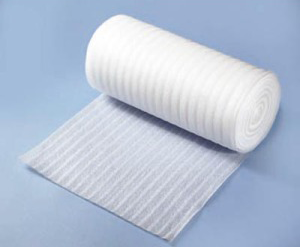 Micro Foam is the only low density polypropylene sheet foam on the market. So, whatever the application, product, or packaging, you can let your imagination run wild because microfoam polypropylene sheet foams are another advanced packaging solution from Pativ. High coefficient of friction provides unequaled protection for easily scratched finishes. Chemically inert material won't tarnish or corrode sensitive metals. Readily accepts labels and tape. Polypropylene enables even less expensive adhesives to stick better. Thermal and vapor transmission properties make microfoam products the ideal material for insulating blankets and over winterizing protection for plants.
Mildew, moisture and fungus resistant, microfoam sheet foam is safe for the packing of live plants and flowers. Lightweight makes it easier to handle versus PE foam. Effective insulation against temperature extremes. Superior flexibility in the thicker gauges necessary for ease in handling and applying. High melting point allows microfoam to perform reliably from -250 degrees F up to 250 degrees F with a melting point of 320 degrees F. Outstanding breathability enables the release of vapors while it protects against condensation and water damage. Micro foam can be laminated to a number of substrates to meet specific needs.
Other types of foam
We offer foam laminated to kraft, linerboard, non-woven, film and cohesive materials. Superior buoyancy characteristics are ideal for applications including flotation containment. Low density, light weight make lifting or changing rolls a breeze. Low weight and ease of handling also reduces labor and shipping costs. Cohesive laminate is a cold-seal product consisting of microfoam, polypropylene foam and a polyolefin film laminate. The special cold seal coating adheres to itself, but not the product, to form an instant highly protective package.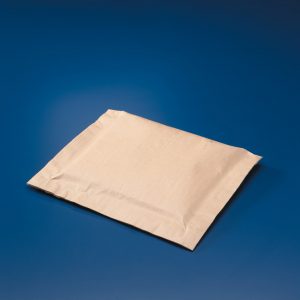 MicroFoam Properties:
Lightweight foam reduces shipping costs
Cohesion leaves no residue and is tamper evident
Watertight seal protects packaged product from the elements
Can be printed on up to four colors
One-step seal saves time and material
Custom sizing eliminates waste
---
See also: