Protective packaging
Do you remember when you were a kid and you'd pop all those air bubbles that came with a package? Well they're more useful than just keeping a child's attention for a few minutes. Bubble and foam are important protective packaging materials. These materials have many applications for protecting products.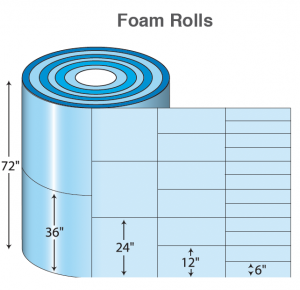 Uses for both bubble and foam packaging: see chart below.
Block and Brace- Position and restrict products within the interior of a secondary package to prevent them from unwanted movement and resulting damage.
Containment- Applications that require support and padding during transit, protective encapsulation and cushion support.
Cushioning- Materials that prevent damage from shock and vibration through the distribution cycle.
Surface Protection- Protect finished or decorative surfaces from scratches, abrasion, or vibration during storage and transport.
Sustainability- Products made with recycled and post-consumer materials or designed for efficient transportation and logistics.
Void Fill- Interior-fill materials that prevents products from shifting during transport and handling.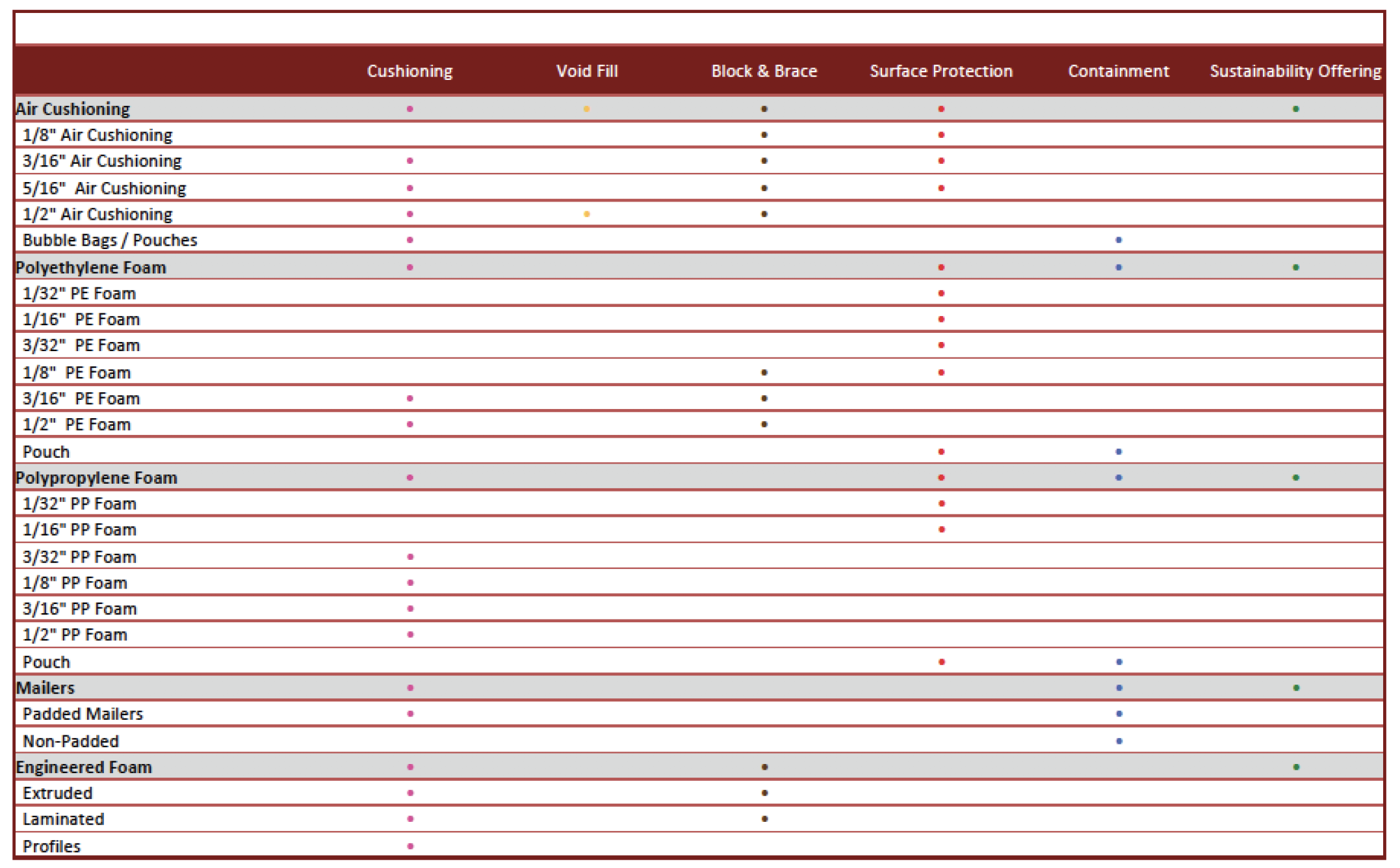 ---
Bubble packaging
See: bubble wrap, is a light-weight and all-purpose clean and flexible air cushioning material. Bubble wrap is often used for void fill packaging applications. This kind of protective packaging is a great alternative for manufacturers who want high transparency, surface protection, and clean removal from product.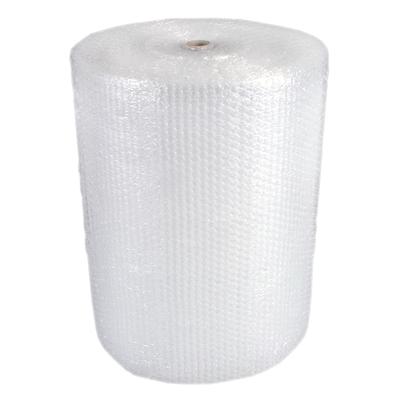 Using bubble wrap
They key here is to turn the bubble wrap inside to provide the best protection. Bubble is used to hold an item in place and cushion it from movement during shipping. Make sure there's enough of the bubble to wrap the product on each side. When placing the wrapped product in a carton, it's best to leave about 2 inches between the product and the wall of the carton. Once the product is wrapped, make sure you're using enough bubble wrap to eliminate movement of the product.
Turn the bubble wrap inside, facing the product.
Make sure you use enough bubble to wrap the product on each side.
Leave about 2" between the wrapped product and the wall of the carton.
The right size of bubble packaging
When it comes to using bubble for protective packaging, the larger the product being wrapped, the larger bubble thickness required.

3/16" bubble packaging- Ideal for wrapping small, light-weight items in a carton for light cushioning and surface protection.
5/16" bubble packaging- This size bubble provides a combo of void fill, shock absorption, and surface protection.
1/2" bubble packaging- Best for larger items and if the package needs void fill and shock absorption.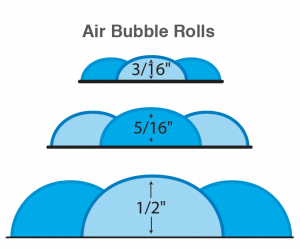 ---
Foam packaging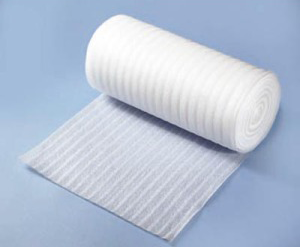 This protective packaging material is a cost-effective, flexible, all-purpose alternative to bubble wrap. It's often referred to as foam rolls, foam packaging, foam sheets, foam packaging supplies, and foam packing materials.
Foam packaging comes in many forms, including: sheets, peanuts, rolls and bags.
Foam rolls are available in a variety of forms, types and customizations. Materials can be manufactured to include anti-static, laminated and high or low density options in sheet form, pouches or on rolls.
Benefits of using foam packaging
High cushioning and compression strength- Foam rolls maintain their thickness and help minimize shock and vibration during shipping/transport.
Tear resistant- Foam packaging gives protection for heavy items and products with sharp edges.
Flexible- Packaging foam rolls are easy to use and even re-use. They're crush proof, non-abrasive, and non-reactive to chemicals.
Customization- We touched on this briefly earlier, but foam packaging allows users to choose the material best used for the product. Anti-static, high density, and laminated options are available with foam.
See also:
---
Follow our Knowledge Base for the latest blogs on packaging supplies, equipment, case studies, and more ways to save money.
Follow us on LinkedIn, Twitter, and Facebook and click those share buttons below if this post helped you.