Small Business Packaging Supplies
Small businesses are a quintessential staple of American life. They are owned and operated by individuals and families who work hard each and every day to achieve the American dream. In today's world, many of these small businesses are not just the standard brick-and-mortar shops we know and love, but have expanded to also include a variety of online retailers designed to reach shoppers far and wide. No matter what type of small business a person might run, packaging supplies are a necessity for shipping physical goods to customers. However, small business packaging supplies and needs are a little different than those of major retailers.
The Small Business Packaging Difference
Unlike major franchises, small businesses don't receive instant name recognition right off the bat. Proprietors must work a little harder to get the same trust and loyalty that often come much quicker to big box stores, whether they operate exclusively online or in a physical location as well. This means that small businesses must stand out from their competition not just with exceptional products and services, but also with the first impression they give to customers.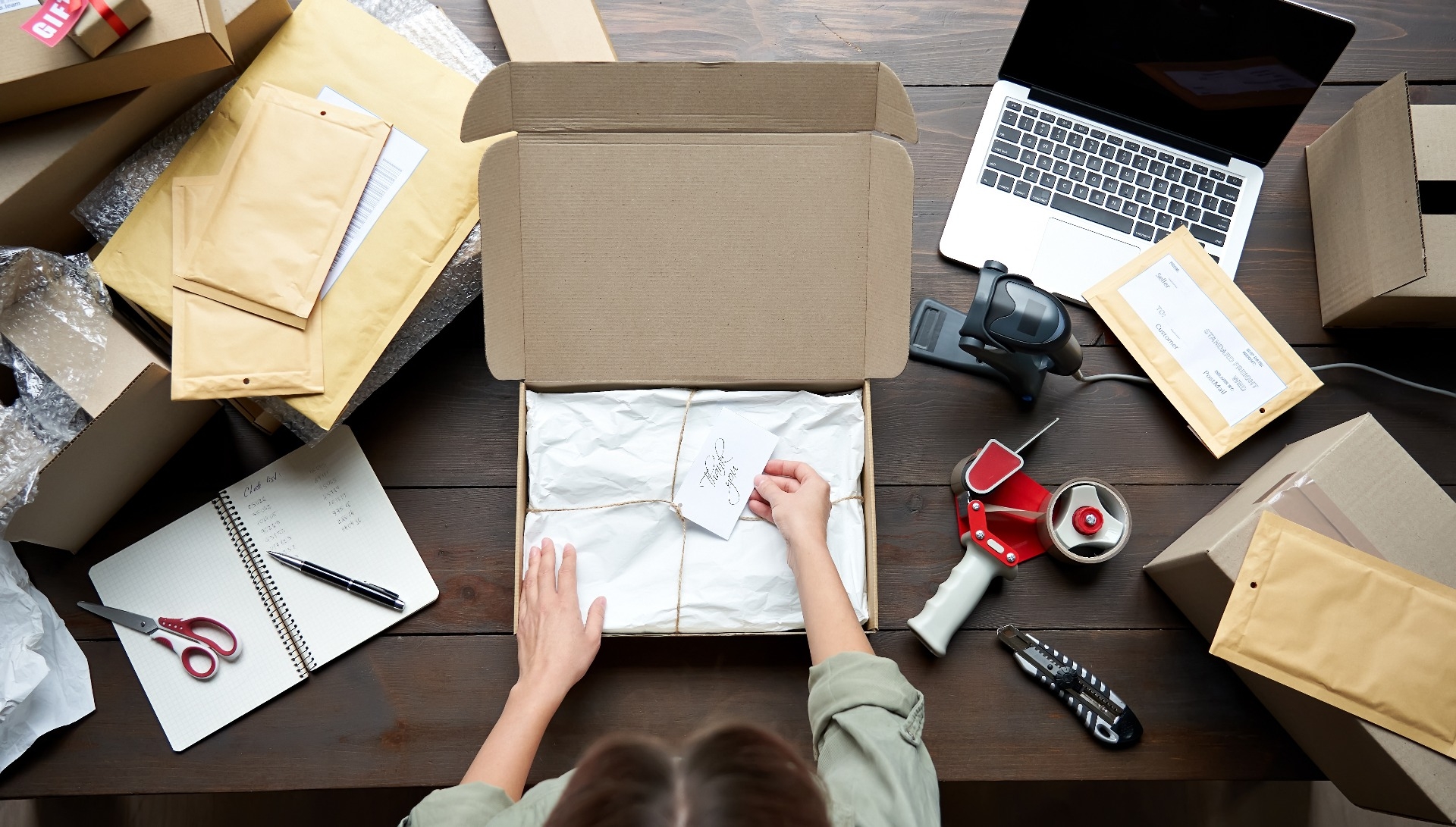 Oftentimes, and especially for ecommerce shops, this means creating an outstanding packaging and unboxing experience. Anyone who purchases from a small business should be wowed immediately upon receiving their package. From custom packaging supplies to high-quality materials inside the box, every little detail counts.
First Impressions Matter
In business and in life, first impressions matter. What customers perceive when they first receive a product from your company is essential to maintaining their business for years to come. And what will those consumers first see when your items arrive on their doorstep? The whole package. Unlike years previously, business packaging is no longer only for protecting the product, but it is also a tool for marketing to your customers and enhancing their experience. In fact, about half (49%) of shoppers are willing to spend more if they consider your packaging well done, and 72% of buyers actually say that packaging is a vital part of their decision-making process when making a purchase.
Custom Packaging for Small Businesses
Custom product packaging supplies can truly set a small business apart from the competition, even when those competitors are much larger retail outfits with a global footprint. These packing materials for shipping don't even have to be complicated or expensive. Small businesses simply need to identify their target markets and what colors or design trends resonate with those consumers. Anything from shipping boxes to carton sealing tape to void fill materials can be customized with brand logos, colors, and beyond. This can put a small business miles ahead in terms of customer engagement – many buyers say that a custom package creates a much more upscale feeling to a product and encourages them to purchase again in the future.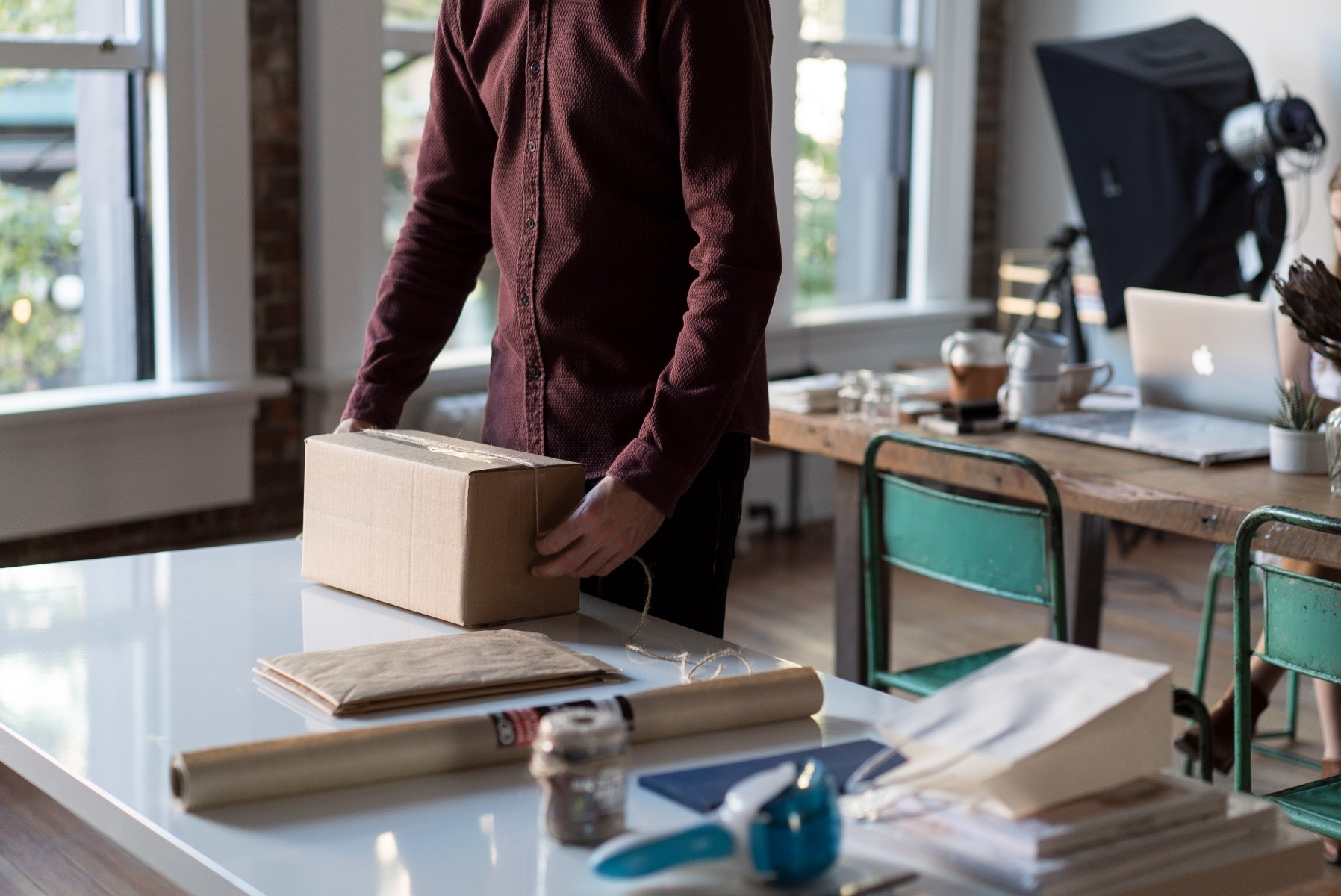 Supplies and Automation for Small Business Packaging
Small business packaging supplies might sound like a headache, but thankfully, the materials a store owner might need tend to be pretty straightforward. Any small ecommerce company will first need product packaging supplies to physically place their goods inside of, such as a corrugated box or poly mailer. After that, void fill products and other protective packing materials for shipping can include items like kraft paper, air pillows, or poly bags. 
While the small business packaging supplies themselves are essential, it's also important to factor in how much help packaging automation can provide. For those just starting out, entry-level packaging equipment like poly bag openers, bag sealers, and label applicators can be a great place to start. Those farther along in their journey who ship multiple products to different distributors should also consider options like shrink wrap machines and strapping tools.
IPS Packaging & Automation is Here for Your Small Business
At IPS Packaging & Automation, we're always excited to work with businesses of all shapes and sizes. Our team has partnered with a wide variety of small businesses for many years, and is uniquely equipped to assist with small business packaging ideas and solutions. From custom packaging tape and boxes to entry-level automation, we're here to help. Contact us today at (800) 277-7007 to chat with one of our expert packaging specialists about how we can find you the ideal small business packaging supplies.