Mobile inflation for dunnage air bags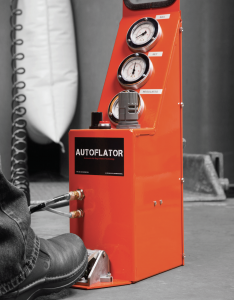 Sometimes you just need to be mobile, most times actually. The Autoflator lets the user become truly mobile while inflating those heavy dunnage airbags. It's easy to use will increase the productivity of loading the trailer.
Typically, when loading a trailer with dunnage, the loaders hold down the air bag inflator trigger during inflation. For the whole time. Do you know how big and heavy duty those paper airbags can be? Well, it kills productivity and slows down the loading process. Not good on the operation, not good on the bottom line. We're losing money here!
Dunnage inflation made easy
Enter the Autoflator, and yeah it works just like it sounds. It's as simple as pressing the foot pedal to start the inflation process. While the air bag is inflating the loader can step away and get other things done. Here comes the best part. When the inflatable bag is finished being inflated...the inflator turns off. This process also lets the bags reach their optimal air pressure. No more relying on the operator, the mobile machine does it for you.
The Autoflator is made with the safety of the end user in mind. Loaders can stand safely out of the zone of inflation, increasing safety at the dock. The unit operates on a clean/ dry compressed air source and requires no batteries.
Benefits
Increases loader productivity
Turns off automatically
No batteries needed
No recharging or downtime
Optimizes dock safety
Set to your desired pressure
Features
20 foot coiled hose
Ergonomic foot pedal- no bending
Powder painted safety orange
One year limited warranty

Specifications:

Max Pressure: 15 PSIG
Hose Length: 20 ft
Unit Weight: 25lbs
5 step process to inflate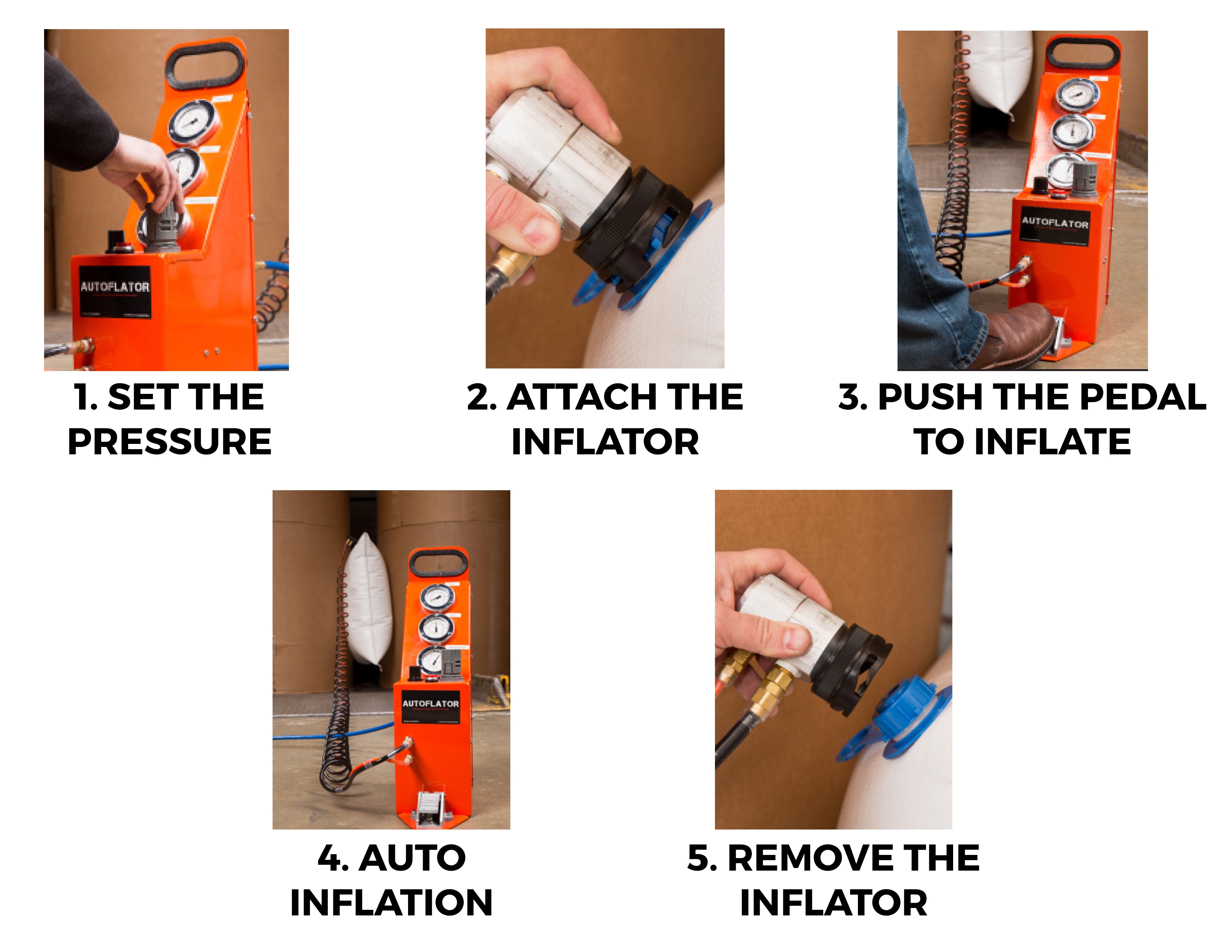 IPS Packaging knows dunnage bags
We have a complete selection of airbags and inflators that can help keep your products from moving all over the place. They're great at filling the void between a pallets and reducing product damage.
See also:
---
Follow our Knowledge Base for the latest blogs on packaging supplies, equipment, case studies, and more ways to save money.
Follow us on LinkedIn, Twitter, and Facebook and click those share buttons below if this post helped you.