The US Military has some of the strictest packaging regulations out there. Makes sense, since they are shipping items like weapons, body armor, and more that are all important to protecting our nation's men and women in uniform. For these reasons, we have what is called Military Specification Packaging, also known as Mil-Spec Packaging.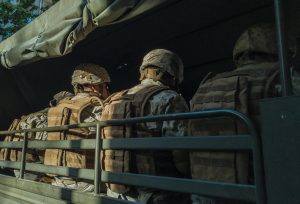 IPS Packaging & Automation opened in 1976 and has been operating, from day one, as a veteran-owned company. We have led the way in the packaging industry for designing and manufacturing MIL-SPEC packaging products. At IPS, we go that extra mile to meet the packaging requirements of the United States military and government. Working with the best defense contractors across the world, IPS works to design and make the perfect packaging products for your every need. With these services, we can give our top expertise and guarantee to ensure that every single order is up to the most stringent standards. We do the heavy lifting and know all the mandatory government requirements, so you don't have to.
Our MIL-SPEC Lines
We have listed below some of our great MIL-SPEC packaging product lines. Whether you are looking for shipping boxes, labels, protective packaging, or static control products we have you covered, all while maintaining the highest military standards.
Barrier Material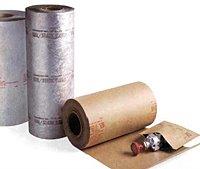 Barrier Material is great for a wide variety of applications. It keeps the good stuff in and the bad stuff out! You want to keep in flavors or aromas while keeping out moisture, oxygen, or even corrosive gases. Barrier Material is commonly used to keep food fresh, prevent rust, and extend product shelf life.
Military Reusable Fast Packs
MIL-SPEC fast packs are reusable corrugated shipping boxes with a foam cushion. This form of military packaging is not only cost-effective but is great protection for almost any application.

Models available with die-cut foam inserts
Can be supplied without government-specified corrugated cartons
Corrugated is available plain or printed – no tooling charge for stock dies
Manufactured in strict accordance with PPP-B-1672C
Desiccant Bags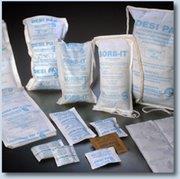 Need to keep your product dry? Desiccant bags are the way to go! They are ideal for getting rid of harmful humidity and moisture that could end up destroying your products. IPS has a wide variety of these MIL-SPEC bags making it easy to choose the perfect one for you.
Humidity Indicators

These gems are a great way to make sure your desiccants and moisture barrier bags have completed their job! If your bag is exposed to moisture or humidity, these indicators will change from a blue color to pink. If you look in your bag and see your indicator is blue, you are good to go!
Labels
These labels are easy to use and convey a warning message to others when handling your package to keep it better protected. Our warning labels are available in a variety of popular styles. This is the perfect finishing touch to any package to ensure that proper warnings are effectively communicated.
Why choose us?
From start to finish, IPS is here to make sure your MIL-SPEC experience is hassle-free. We have a user-friendly website designed to give you all the information you may need when ordering MIL-SPEC packaging products. Our customer service representatives are just a phone call away and happy to answer any questions or concerns that you may have. We recommend that anyone making large MIL-SPEC packaging orders contacts us directly. If you need custom type of materials for a specific application, we happy to help with that too.