Improve packaging efficiency with cohesive material
Self-adhering cohesive packaging creates a quick wrap around any product. All it takes is a little pressure, preferably by automated equipment, and your product is protected. The cold seal sticks to itself and nothing else with a natural rubber latex. There's different types of cohesive packaging materials too.
What are cohesive packaging materials?
Cohesive paper
Cohesive film
Cohesive linerboard
Cohesive bubble
Cohesive paper- Economical and easy to use material that closes around a product to provide protection from dust and dirt when cushioning isn't necessary.
Cohesive corrugated- When cushioning is necessary, this is your ideal packaging. The corrugated material comes in a variety of flute types and paper grades for customized protection.
Cohesive film- Great when tear, puncture, and water resistance is necessary. These films comes in a variety of customizable options.
Cohesive linerboard- Extra heavy paper that provides increased corner and surface protection compared to the cohesive paper. Available in different weights to provide the protection your products require.
Cohesive bubble- Superior cushioning material used to protect from damage, vibration, and abrasion. Best used for surface protection and can be used in manual and automated packaging applications.
Cohesive Product Packaging
Here's an example of the industries that use cohesive packaging materials.
Ecommerce packaging and Retail
Apparel, soft goods
Jewelry and accessories
Gifts
Electronics
Cabinetry and Millwork
Doors, panels, and drawers
Hardware, parts and supplies
Trim and molding
Fulfillment
Catalogs and online
fulfillment warehouses
samples
infomercial sales
Industrial parts
Component kits
Aftermarket upgrades
small and bulk parts
replacement parts
Books, CDs, DVDs and other media
CDs and DVDs
Books new and used
Business cards and catalogs
Video games and software
Automotive and Transportation
Auto part fulfillment
Parts kitting
Replacement and aftermarket parts
Automated Cohesive Packaging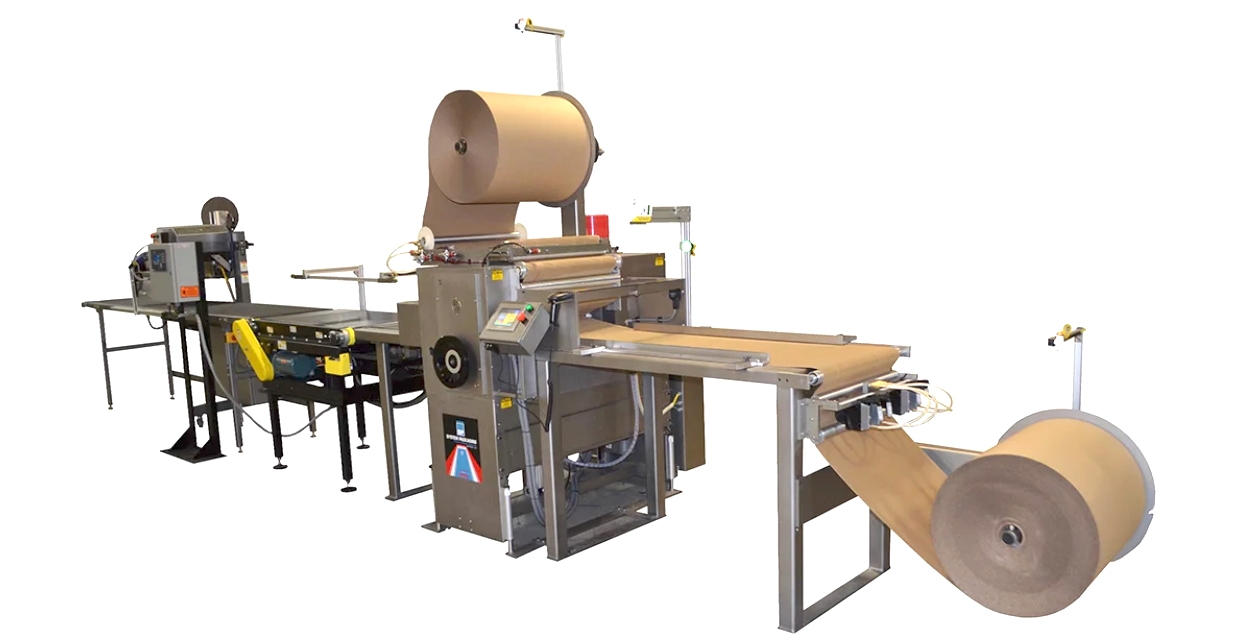 Shipping 100,000 packages a day? How about 500? Either way, the process you use to package your products is essential to ensure customer satisfaction. Automated cohesive packaging will protect your goods and improve your overall productivity. Looking to lower labor costs and amount of workers on the floor? Automated packaging will do that for you, and you'll see an ROI in just a few months. Some automated cohesive packaging machines achieve 15-35 packages per minute.
Learn more about packaging equipment and automation.
Cohesive materials and automated equipment benefits
Reduce labor costs significantly
Increase number of items packaged per hour
More efficient packaging process
Shipping and postage savings
Reduction in total cost per package
Fast ROI
Automated equipment customized for diverse market needs
---
See also:
---
Follow our Knowledge Base for the latest blogs on packaging supplies, equipment, case studies, and more ways to save money.
Follow us on LinkedIn, Twitter, and Facebook and click those share buttons below if this post helped you.